Commercial Planetary Stir Papaya Jams Cooking Mixer Machine For Firing Dishes:
We provide universal Commercial Gas Planetary Stir Cooking Mixer Machine with different capacity 100L-600L and with different heating sources. All our machine's full body is made of stainless steel 304, world recognized suitable and healthy steel for food materials.
(You can choose Planetary Stir Cooking Mixer Machine For Chocolate Cream Sticky Materia with different heating methods according to your product needs and budget.If there is no machine you want, please contact the seller to customize the Commercial Planetary Stir Cooking Mixer Machine for you.)
Divided into the structure: Tilting Planetary Stir Cooking Mixer Machine, Vertical Planetary Stir Cooking Mixer Machine
Divided into heating methods: Gas/Electric induction/ Steam/Thermal oil heating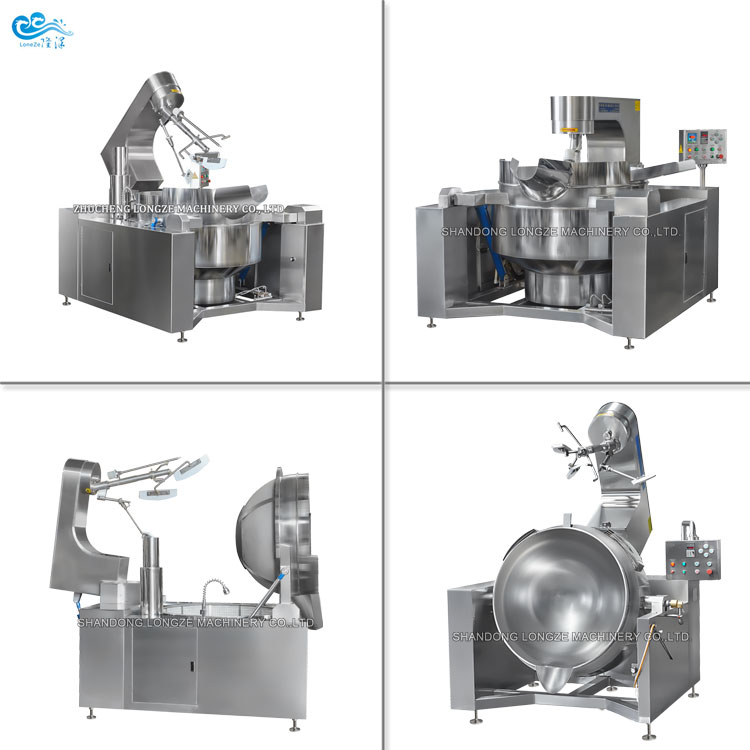 Except for electric and hydraulic parts, Commercial Planetary Stir Cooking Mixer almost all parts are fabricated in our factory with laser machines to ensure their accuracy and compatibility with each other and thus reduce occurrence of breakdown.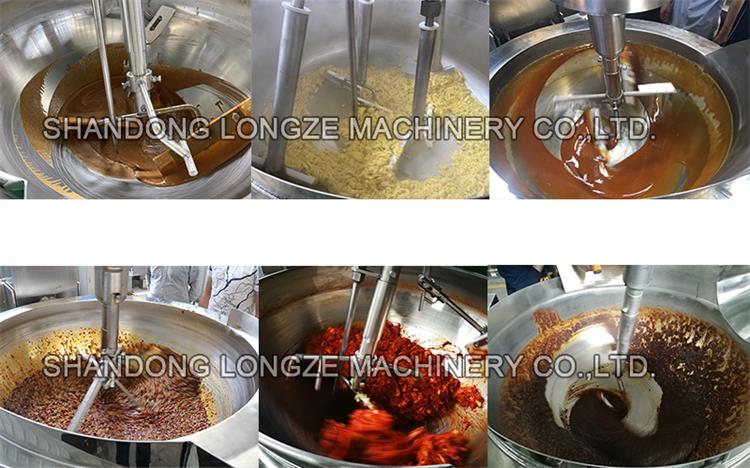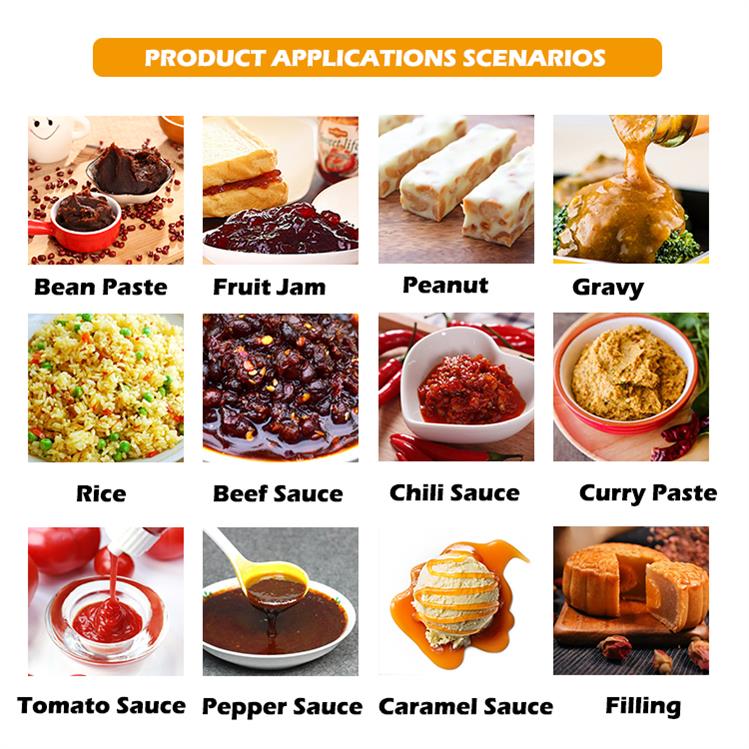 Commercial Planetary Stir Cooking Mixer
Main Features:
1) Cooking bowl titled to 90° hydraulically to allow easy discharge of food materials
2) Wide application for all kinds of food or snack materials which are cookable.
3) Customizable for wireless temperature controller, auto weighing system, auto ignition and flame failure protection, PLC control---
4) Fully automatic with user-friendly control panel.
5) High capacity upto 650 Liters.
6) All stainless steel 304, durable and easy to clean, healthy for food materials.
7) Planetary mixing system enables fully mix inside the bowl and without any missing.
8) Thick steel material strong enough to hold the body stable without shaking while mixing with max. speed.
9) Special protection design to avoid burnt while cooking.
10) Mixing head tilted backwards automatically before discharging.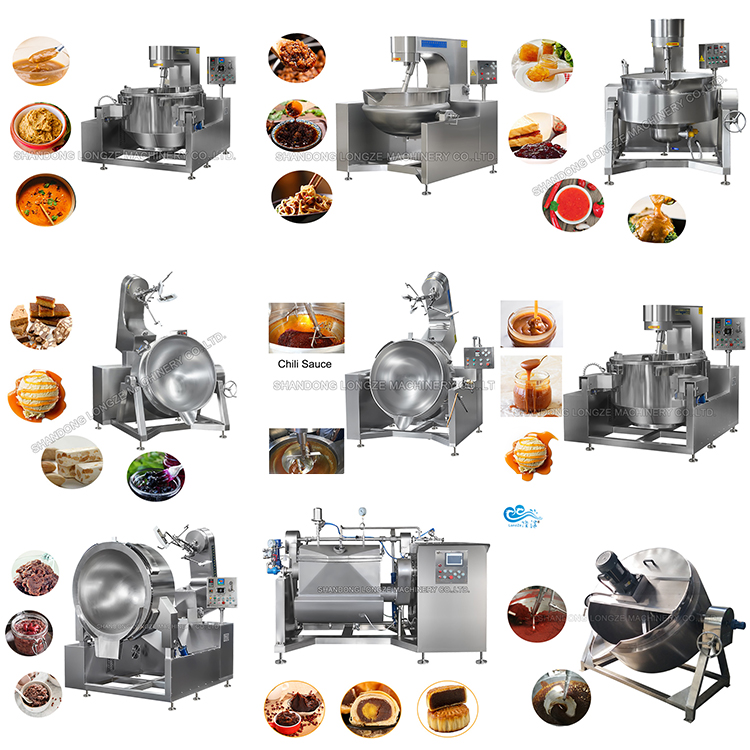 WORKFLOW





OUR FACTORY
Shandong Longze Machinery Co., Ltd. ("Longze Machinery" in short), officially established in 2012, based in Zhucheng City, Weifang, Shandong Province, China, is a professional manufacturer of cooking and mixing machinery for food and snacks, including industrial popcorn machine, planetary cooking mixer, jacketed kettle, pressure/vacuum cooker, which are universal to make spices, chili sauce, curry sauce, fruit jam, sweets, Halva, paste, nougat, candied fruits, coated nuts, fillings, vegetables, meat------
Shandong Longze Machinery Co.,Ltd
Company website:https://www.firemixer.com/
WhatsApp/Wechat:+86 13153609533
E-mail:longzemachinery2@gmail.com
Address:Zhucheng Economic Development Zone, Shandong Province, the first five lines west
CONTACT US
If you have any question you can contact me ,i can give you the lowest discount.
Please fill in the form and leave a clear message. We will contact you immediately.