This food cooking mixer machine model is designed for creating the hand-made savour. It is suitable for the product, which needs high temperature heating and mixing.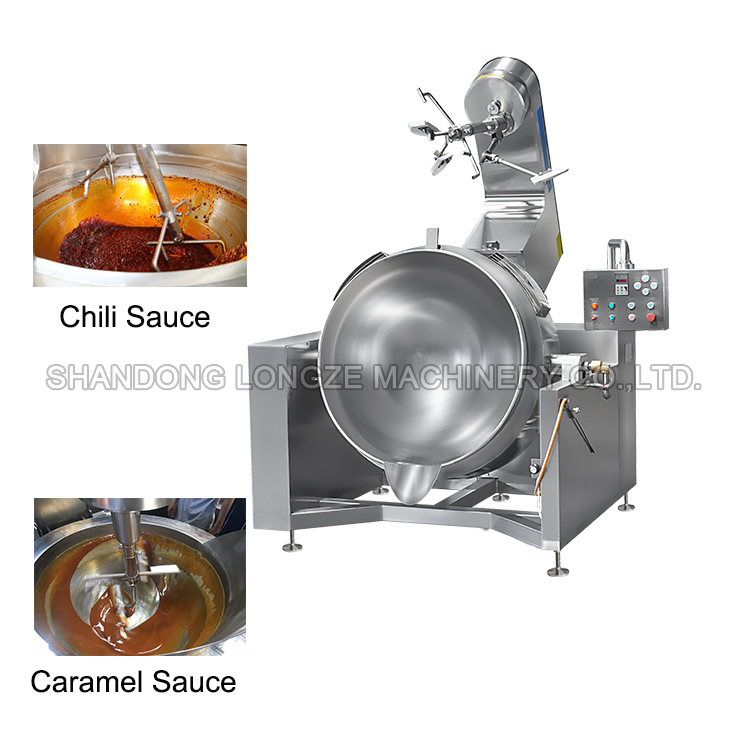 Automatic Cooking Mixer Machine is applied to the candy product, such as caramel, black candy, nougat candy, peanut candy, date/walnut candy and etc.
Capacity:100L,200L,300L ,400L, 500L, 600L
Heated by Gas (L.P.G.),Electromagnetic, steam, electric heat oil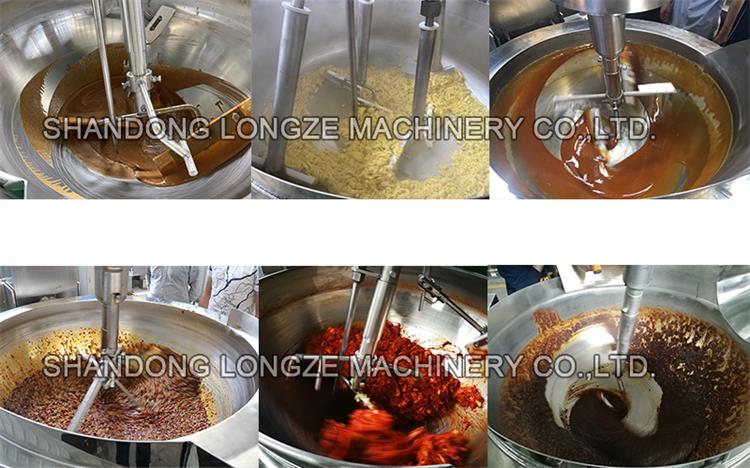 SUS 304 Commercial Intelligent Cooking Mixer Machine is applied to sauce products such as chili sauce, curry sauce, pineapple sauce, and bean paste products: taro paste and red bean paste.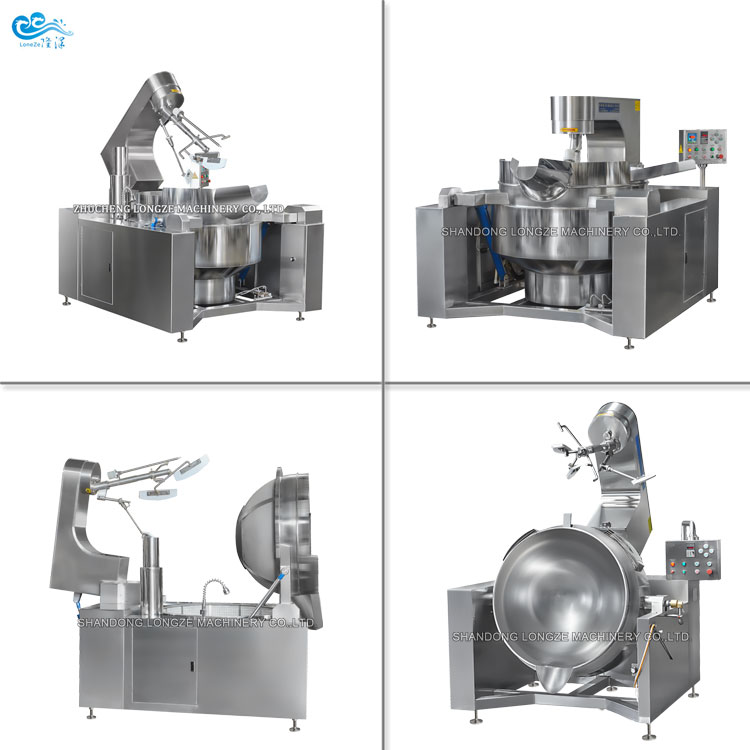 WORKFLOW





OUR FACTORY
Shandong Longze Machinery Co., Ltd. ("Longze Machinery" in short), officially established in 2012, based in Zhucheng City, Weifang, Shandong Province, China, is a professional manufacturer of cooking and mixing machinery for food and snacks, including industrial popcorn machine, planetary cooking mixer, jacketed kettle, pressure/vacuum cooker, which are universal to make spices, chili sauce, curry sauce, fruit jam, sweets, Halva, paste, nougat, candied fruits, coated nuts, fillings, vegetables, meat------
Shandong Longze Machinery Co.,Ltd
Company website:https://www.candyfiremixer.com/
WhatsApp/Wechat:+86 13153609533
E-mail:longzemachinery2@gmail.com
Address:Zhucheng Economic Development Zone, Shandong Province, the first five lines west
CONTACT US
If you have any question you can contact me ,i can give you the lowest discount.
Please fill in the form and leave a clear message. We will contact you immediately.