With a cooking mixer machine Body, SS Stove with Auto Igniter & SS 304 Single Layer Bowl, Lid & Mixing Arm with SS Planetary Head Assembly, Cooking mixer machine is the ultimate cooking machine.
Food cooking mixer wok effective sauteing method aided by its unique mixing tool and technology makes large volume cooking very easy.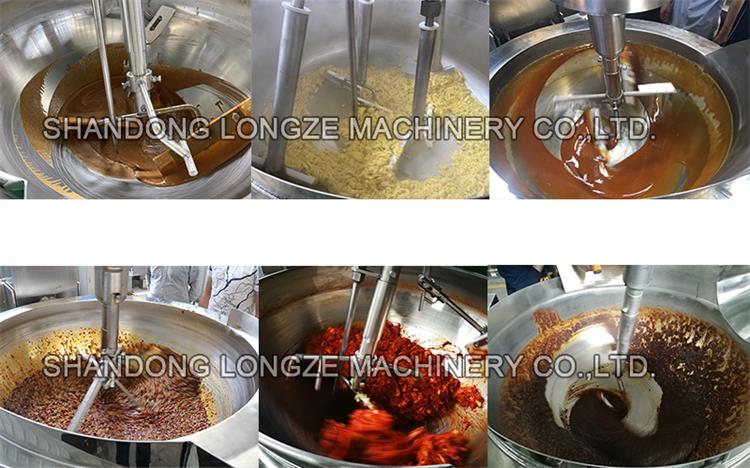 Cooking mixer machines for fruit jam factory, tomato sauce factory, chilli sauce making factory, paste making factory, etc.Good machine for all kinds of sauce cooking.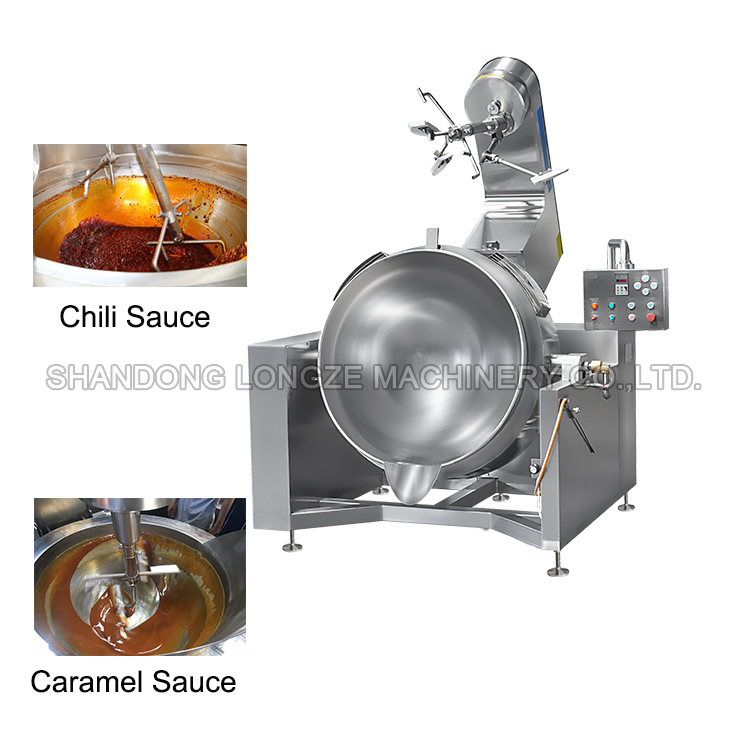 Features:
~ LPG / Natural gas options
~ Variable Speed Controller
~ Bowl and Revolving Head Assembly are made of SS 304 Stainless Steel
~ SS mixing tool, 4F Teflon mixing pad
~ Direct Electic/ Thermal / Steam heating options
~ Manual / Hydraulic tilting options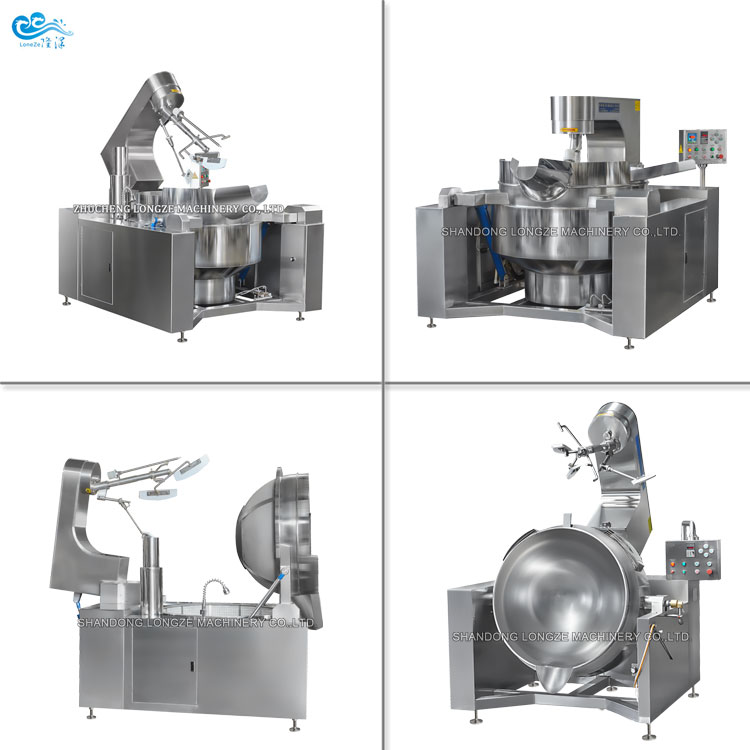 Ideal for:
Hotels and Restaurants, Industrial Canteens, Catering Companies, Institutions, Hospital Kitchens etc.
Capacity: 100L, 200L, 300L,400L ,500L,600L.
WORKFLOW





OUR FACTORY
Shandong Longze Machinery Co., Ltd. ("Longze Machinery" in short), officially established in 2012, based in Zhucheng City, Weifang, Shandong Province, China, is a professional manufacturer of cooking and mixing machinery for food and snacks, including industrial popcorn machine, planetary cooking mixer, jacketed kettle etc.
Contact Us:
Shandong Longze Machinery Co.,Ltd
Company website:https://www.candyfiremixer.com/
WhatsApp/Wechat:0086 13153609533
E-mail:longzemachinery2@gmail.com
Address:Zhucheng Economic Development Zone, Shandong Province, the first five lines west
If you have any question you can contact me ,i can give you the lowest discount.
Please fill in the form and leave a clear message. We will contact you immediately.