Product Introduction:
With the continuous improvement of mechanical technology, the former stirring equipment has been completely unable to meet the needs of the products now. However, Lonze Industrial Automatic Sugar Cooking Machine uses a special tilting drive, which ensures that the mixing shaft can fully touch the pot body.This kind of cooking machine is widely used to produce the lotus seed paste, fruit paste, bean paste, jujube paste, sauce, curry food preparation and daily chemical, pharmaceutical and other industries.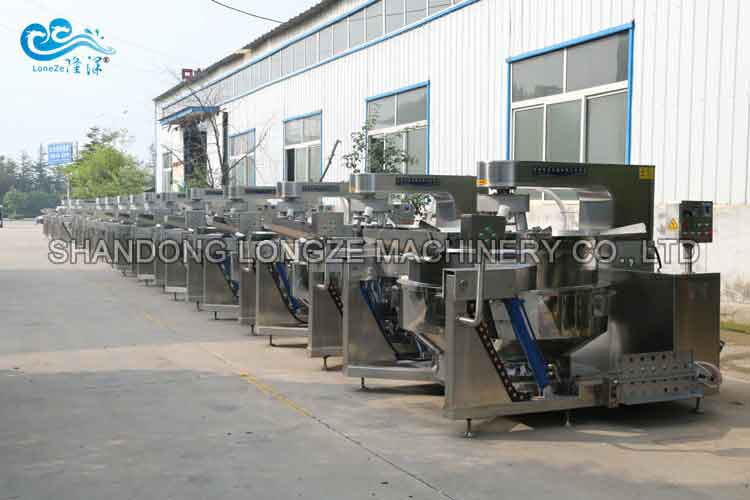 How do we fry sugar color when producing braised pork with brown sauce?
Put a little oil in the Industrial Automatic Sugar Cooking Machine, and then add a little sugar, heat it with a small fire, the sugar will slowly melt, and then the color will change. First, it will turn yellow, and then turn brown and red, small bubbles start to emerge, then they will become big bubbles, at this moment add some water immediately, now the sugar is done cooking. You can have a taste, it should taste like caramel, and there is no sweet flavor and no bitter flavor. If it tastes sweet, it means that the cooking time is not enough. If it tastes bitter, it means we cook it too much.
Tips of Fried Sugar Color:
1. We should add sugar when the Industrial Automatic Sugar Cooking Machine is hot and the oil is cold.
2. As for the type of sugar, broken rock sugar, granulated sugar can both work.
3. Sugar must be small pieces (similar to the size of mung beans) or smaller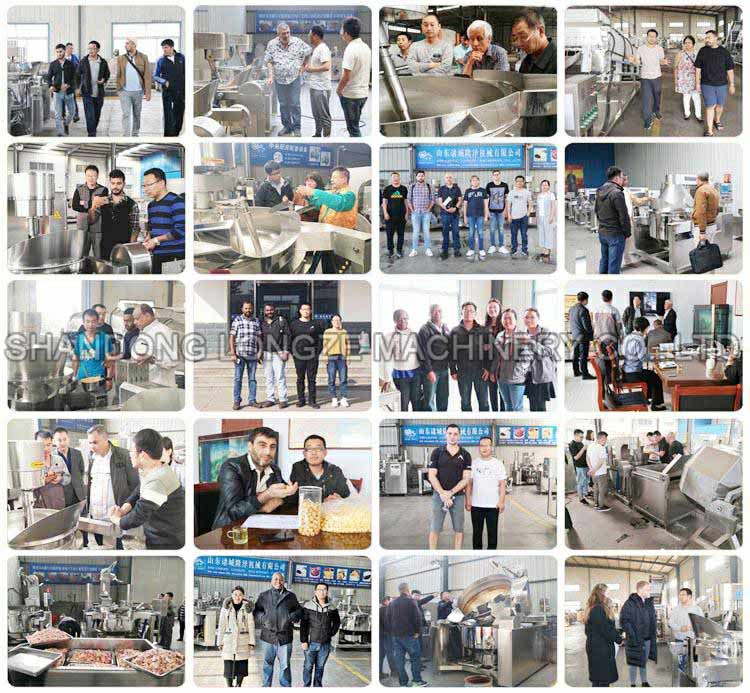 4. You can't have too little sugar, or you'll find that it will sink to the bottom of the pot.
5. After adding the sugar, if it is a novice operating the cooking machine, please produce it over the low heat. It can also be completed over the high heat once the operator masters how to control the heat.
6. As stated in tip 5, we should remember that the temperature of frying sugar color is not always the same. If the sugar sticks to the bottom of the pot and there is enough sugar, please remove the pot from the fire (or turn off the fire) at the beginning of foaming, when the foam changes from a large bubble to a small bubble, immediately temper and add the material.
7. The most important thing is that in the last few seconds after frothing, the ingredients are ready to be cooked immediately before all the sugar is completely frothed.
Contact Us:
Shandong Longze Machinery Co.,Ltd
Company website:https://www.candyfiremixer.com/
WhatsApp/Wechat:0086 13153609533
Tel:0086 13153609533
E-mail:longzemachinery2@gmail.com
Address:Zhucheng Economic Development Zone, Shandong Province, the first five lines west
Contact:Ms. Rena
If you have any question, please feel free to contact me, I will give you the lowest discount.
Please fill in the form and leave a clear message. We will contact you immediately.