Under the stimulation of the fast life style, convenient and instant seasoning has become the most popular seasoning. The performance of Longze Industrial Automatic Sugar Cooking Mixer Machine in the market is increasingly eye-catching. The raw materials composition of compound seasonings is more complex than ordinary seasonings. Different combinations can form new seasonings, which also provides the possibility for the sustainable development of convenient seasonings. As seasonings become more and more popular in the market, only manual frying can no longer meet the demand of development, if you want to produce seasonings in large quantities, then this kind of cooking mixer machine is your first choice!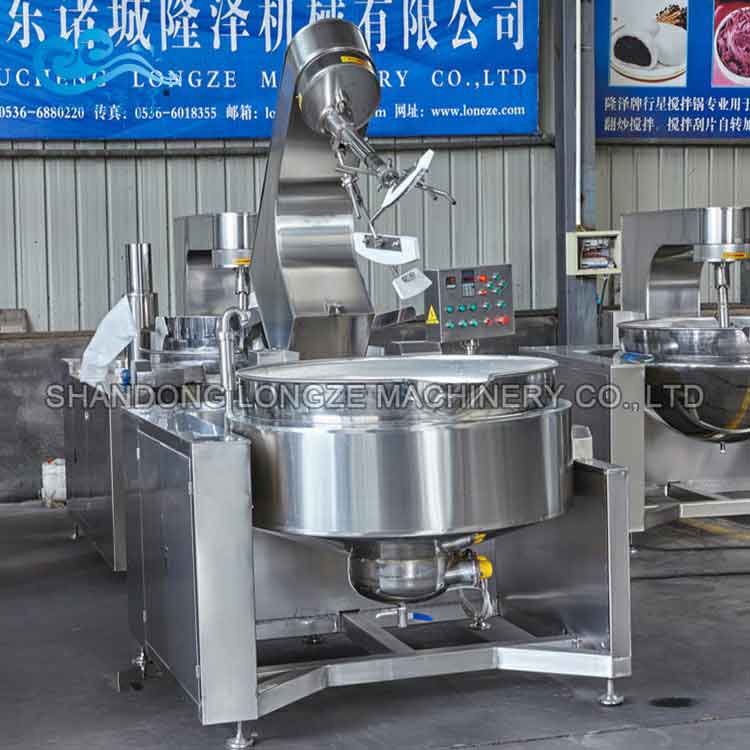 Cooking Methods Of Stir-frying Sugar:
There are three methods to fry the sugar color, one is water fry, one is oil fry, and the other is water and oil stir-fry. Each of the three methods has its own advantages and disadvantages. The big difference is that the frying time is shorter, 4 minutes faster than the water frying of sugar color, but it is more difficult. The chef needs to be experienced because it requires that the chef should act quickly; The time of water frying method is long, but it's advantage is that it is not easy for the materials to stick to the pot, and it is easy to master.
The water stir-fry sugar method means that the ratio of sugar and water is 1:1, as to the choose white granulated sugar, soft white sugar or crushed rock sugar, that varies from person to person. I personally think that rock sugar looks better than the regular sugar after frying, but it needs to be processed into powder in advance.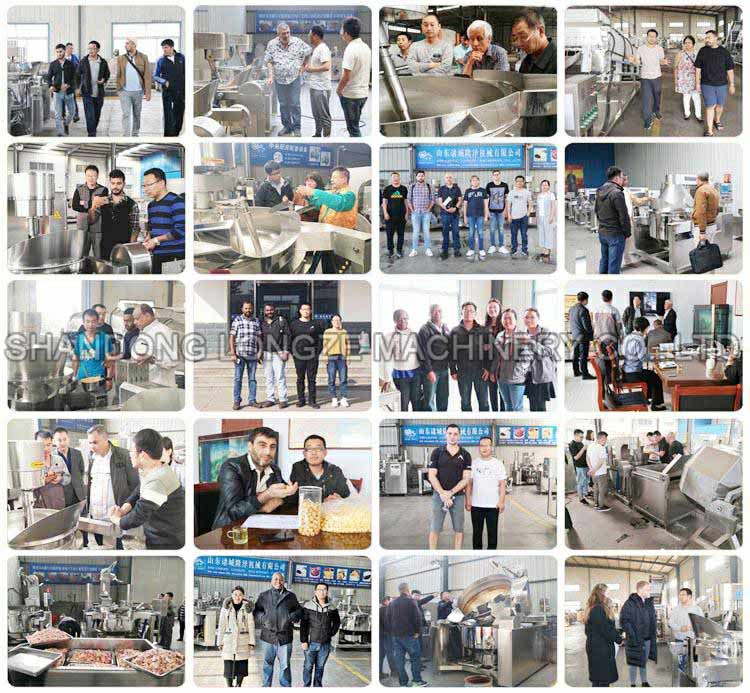 Longze Industrial Automatic Sugar Cooking Mixer Machine is provided by Shandong Longze Machinery Co., Ltd. We are located in Zhucheng, Weifang, Shandong Province. We have been working hard and developing in the tide of market economy. Now we have a higher visibility and enjoy a good reputation in the condiment processing industry. We have obtained the recognition and support of the clients from all over the world, marking that our service and management has reached a new level. All staff of Longze machinery is willing to go ahead hand in hand with all talents to create a prosperous further.
Contact Us:
Shandong Longze Machinery Co.,Ltd
Company website:https://www.candyfiremixer.com/
WhatsApp/Wechat:0086 13153609533
Tel:0086 13153609533
E-mail:longzemachinery2@gmail.com
Address:Zhucheng Economic Development Zone, Shandong Province, the first five lines west
Contact:Ms. Rena
If you have any question, please feel free to contact me, I will give you the lowest discount.
Please fill in the form and leave a clear message. We will contact you immediately.