We rarely use white sugar in the hot kitchen, we all use white granulated sugar. When frying it, put the water and sugar into a clean pot, turn the heat down, and keep stirring with a spoon. Sugar will slowly dissolve with the increase of temperature.With the extension of the heating time, the water in the sugar liquid will continue to evaporate during the heating process, and the concentration of the sugar liquid will become higher and higher, and it will be more and more difficult to stir with a spoon. The sugar liquid will first bubble up and then gradually turn into small bubbles, the color will change from white to golden yellow, that means it is time to move the sugar from the fire.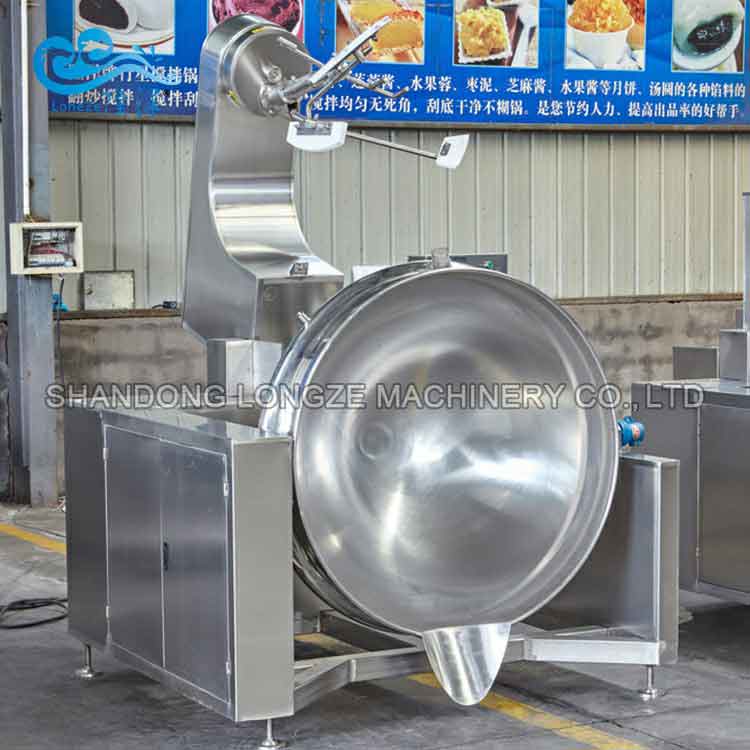 Operation Method of Industrial Automatic Sugar Stir-fry Cooking Machine:
Turn on the ignition valve, ignite the burner, add the cooking oil manually, when the oil temperature reaches the cooking temperature, add the appropriate amount of material; The artificial tilting and stirring of pot ensures that the material in the pot can be mixed evenly. After we finish producing the the material, turn off the steam flameout, then turn the wheel hand to make the pot body rotate through the worm gear, worm transmission device, adding the materials to the pot. The machine has the advantages of convenient operation, stable performance and high efficiency, making it suitable for the processing and production of leisure food.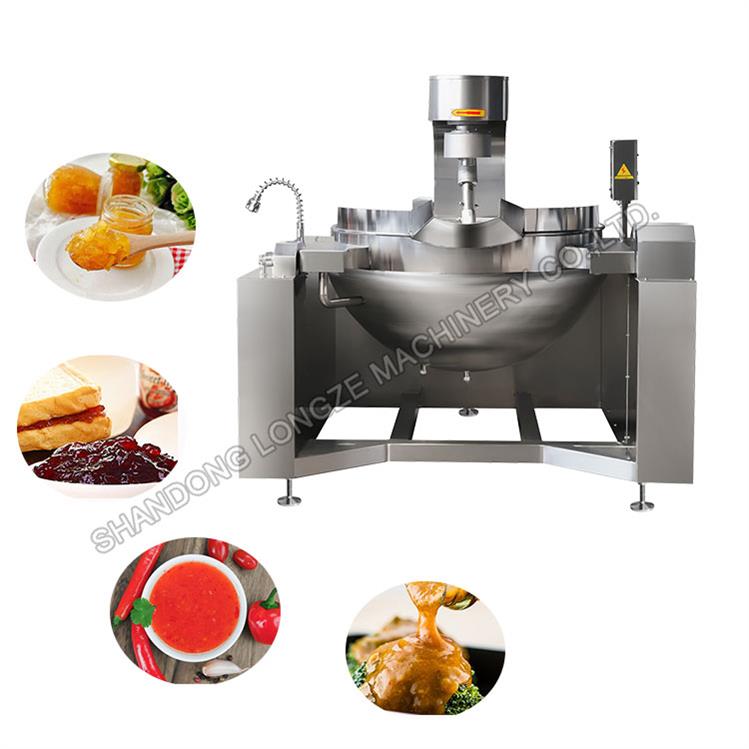 Longze Industrial Automatic Sugar Stir-fry Cooking Machine is made of the world famous 304 stainless steel material, and the overall roundness error is small. The mixing shaft fits the pot perfectly, and it avoids that the materials are easy to stick to the pot. The equipment uses electromagnetic heating, gas heating (natural gas, liquefied gas).
We, Shandong Longze Machinery Co.,Ltd, have provided the Industrial Automatic Sugar Stir-fry Cooking Machine for more than 10 years. We are strong in technology and reliable in business. We also have accumulated a large number of loyal clients in the condiment processing industry and other food processing industries. Our principle of continuous improvement and innovation will lead our clients and our company to create a better future!
Contact Us:
Shandong Longze Machinery Co.,Ltd
Company website:https://www.candyfiremixer.com/
WhatsApp/Wechat:0086 13153609533
Tel:0086 13153609533
E-mail:longzemachinery2@gmail.com
Address:Zhucheng Economic Development Zone, Shandong Province, the first five lines west
Contact:Ms. Rena
If you have any question, please feel free to contact me, I will give you the lowest discount.
Please fill in the form and leave a clear message. We will contact you immediately.