This series of Commercial Automatic Cooking Mixer Machine uses controllable gas burner equipped with stir-fry device to achieve fast and slow cooking, it also has frequency conversion governor. The cooking machine uses combustion machine heating so that it can realize automatic ignition,and it's flame size is adjustable.In addition, it also has the advantages of full combustion, fast heating, high temperature, high thermal efficiency. The pot body can be heated evenly. You can choose to use liquefied gas or natural gas heating because they both work for this equipment. Gas is easy to use, and it's heating speed is fast, so it can easily meet the needs of some products for high temperature, and it is not controlled by the factory voltage.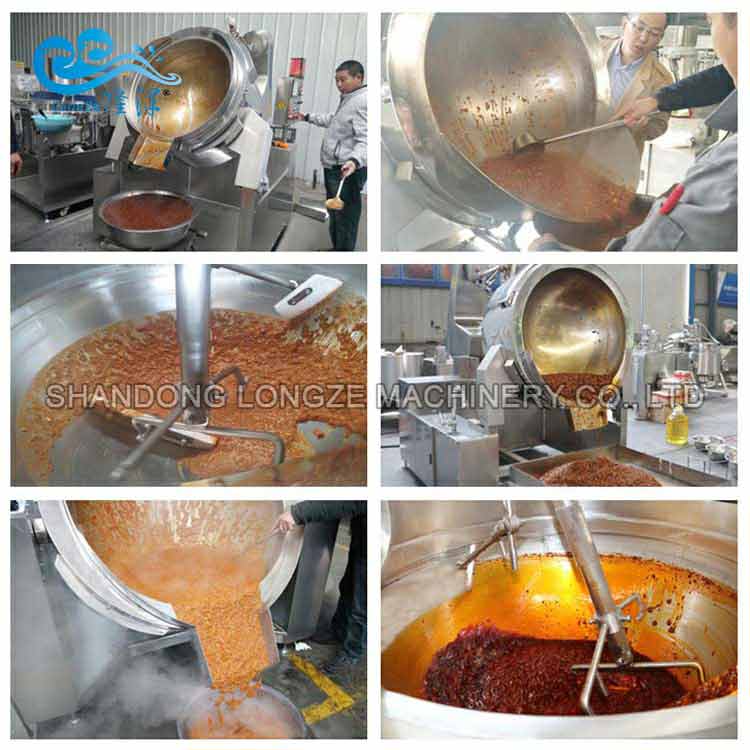 Product Advantages:
1.It is easy to use gas, because it is not limited by the factory voltage.
2.With fast heating speed, it can realize stir-fry function, compared with the traditional big pot, this Commercial Automatic Cooking Mixer Machine can heat the pot faster, and it can stir-fry the materials evenly.
3.The planetary stirrer of this kind of cooking machine has hydraulic lifting function, and it can also be applied to boil products.
4. It also equipped with hydraulic discharging system,which ensures that the pot body can be reversed 90 degrees, so that the material is easily to dump.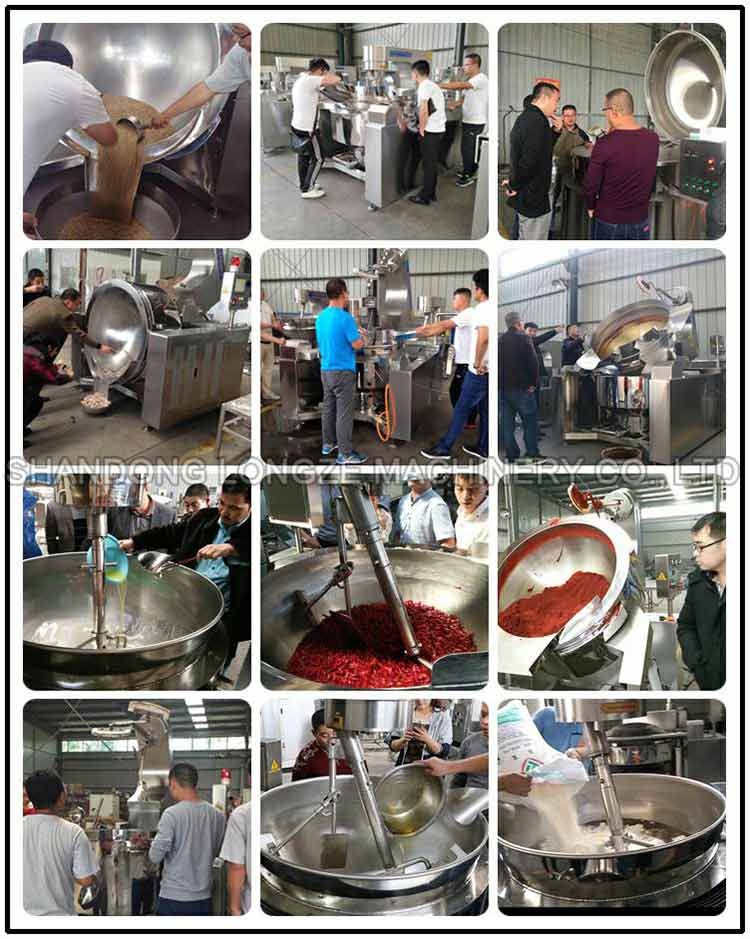 Are you still using hand-fried cauldrons? Are your arms still aching from the stir-fry? Are you still worried about the different textures? Living in the era of rapid development of science and technology, efficiency is money!If you need to stir fry food for dozens of people or even hundreds of people every day. Relying solely on labor will not only consume a lot of time but also make it difficult to guarantee the quality of the dishes. Where there is a problem, there is a solution! Commercial Automatic Cooking Mixer Machine is here for you. This series of cooking machine is suitable for the central kitchen, colleges, institutions, enterprises and other restaurant kitchen. You can use it to stir-fry vegetables,or stir-fry sauce. It can also be used to steam, preheat, and boil porridge, meat and other kinds of products.
Contact Us:
Shandong Longze Machinery Co.,Ltd
Company website:https://www.candyfiremixer.com/
WhatsApp/Wechat:0086 13153609533
Tel:0086 13153609533
E-mail:longzemachinery2@gmail.com
Address:Zhucheng Economic Development Zone, Shandong Province, the first five lines west
Contact:Ms. Rena
If you have any question, please feel free to contact me, I will give you the lowest discount.
Please fill in the form and leave a clear message. We will contact you immediately.