Shandong Longze's Industrial Intelligent Hot Pot Condiment Stir-fry Cooking Mixer is designed with the advantages of similar products at home and abroad. It has the characteristics of novel style, reasonable structure, simple operation, precise constant temperature control, and easy cleaning. Multiple safety protections such as waterproof, oily smoke, electricity leakage, and dry burning protection make it safer, more worry-free, and more power-saving. This kind of cooking mixer is a special equipment for sauce processing enterprises, food processing enterprises, chain fast food restaurants, chain hot pot restaurants, and western food sauces processing.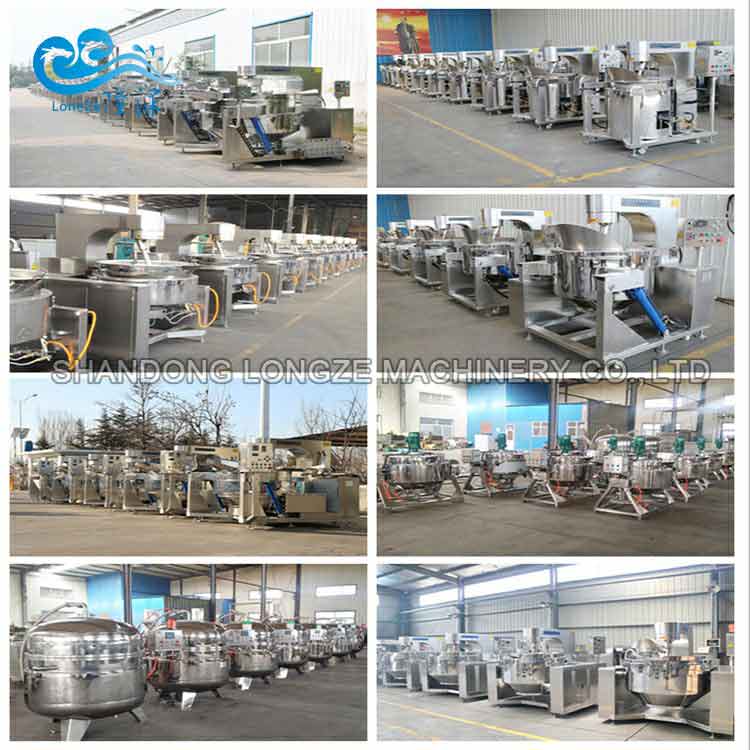 Product Advantages:
1. The heating method of the Industrial Intelligent Hot Pot Condiment Stir-fry Cooking Mixer: energy saving and environmental protection, high thermal efficiency, and the pot body is heated evenly.
2. Stirring method: It uses planetary stirring, using an incomplete integer ratio of rotation and revolution, making the stirring more uniform and the bottom scraping more thorough.
3.Temperature measurement method:Industrial Intelligent Hot Pot Condiment Stir-fry Cooking Mixer adopts automatic temperature measurement and a special temperature measurement structure to make the temperature measurement signal transmission more stable and accurate.
4. With built-in pipeline layout, the surface of the base is clean and hygienic, so it is easy to clean and there are no dead ends. Longze's latest model can be washed all over, and interested friends can call for consultation, there are contact information in the upper right corner.
5. Discharging method: The pot body is automatically turned and discharged, and the discharging is fast and thorough.
6. The structure is reasonable, the operation is not easy, and the indoor environment can be hygienic.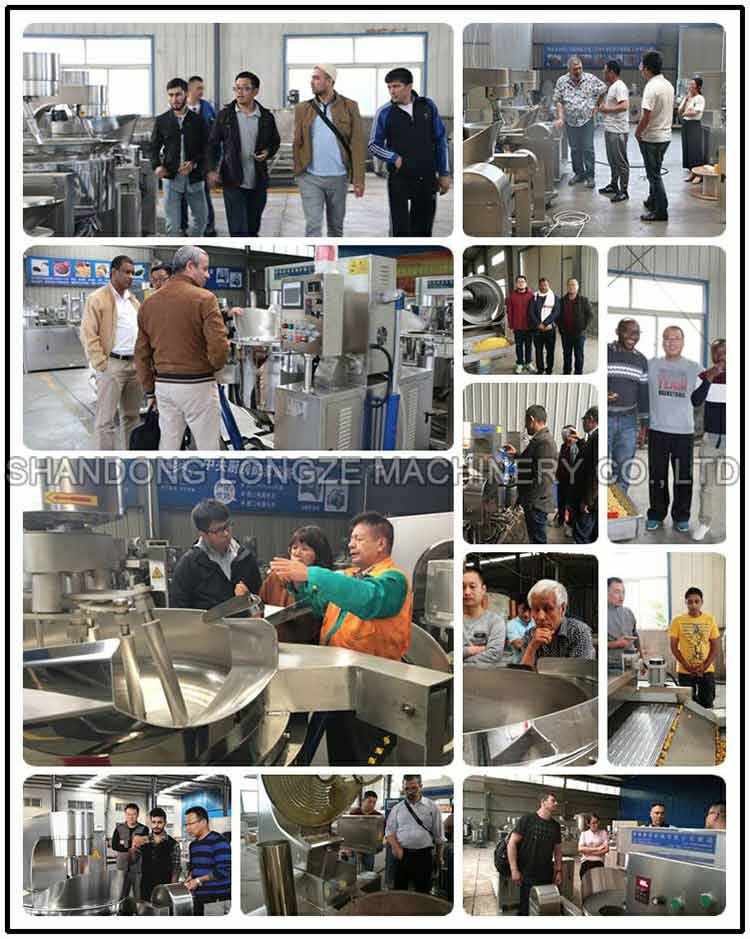 The company promises that all the Industrial Intelligent Hot Pot Condiment Stir-fry Cooking Mixers sold will be tested before shipment, and will be shipped to customers after the test is qualified to ensure normal use when the customer receives the machine. Provide a full set of pre-sales and after-sales services such as installation, commissioning, maintenance, and technical consultation. Solve the support of spare parts that customers need in the repair process with thoughtful, meticulous and timely speed. All sold products will be repaired and replaced free of charge during the warranty period. We provide home delivery and we also provide technical services for life.
Contact Us:
Shandong Longze Machinery Co.,Ltd
Company website:https://www.candyfiremixer.com/
WhatsApp/Wechat:0086 13153609533
Tel:0086 13153609533
E-mail:longzemachinery2@gmail.com
Address:Zhucheng Economic Development Zone, Shandong Province, the first five lines west
Contact:Ms. Rena
If you have any question, please feel free to contact me, I will give you the lowest discount.
Please fill in the form and leave a clear message. We will contact you immediately.