Introduction to horizontal bean paste filling mixer:

Longze horizontal cooking mixer machine is suitable for precooking, compounding and deep shrinking of high viscosity materials; the face of the trough shaped pot of this machine is vacuumized, the jacket heating (steam) worm gear reducer is used to drive the horizontal shaft to agitate, the agitator is used to color polytetrafluoroethylene paddle, the scraping is used to agitate, there is no dead, and the mechanical transmission materials are reset.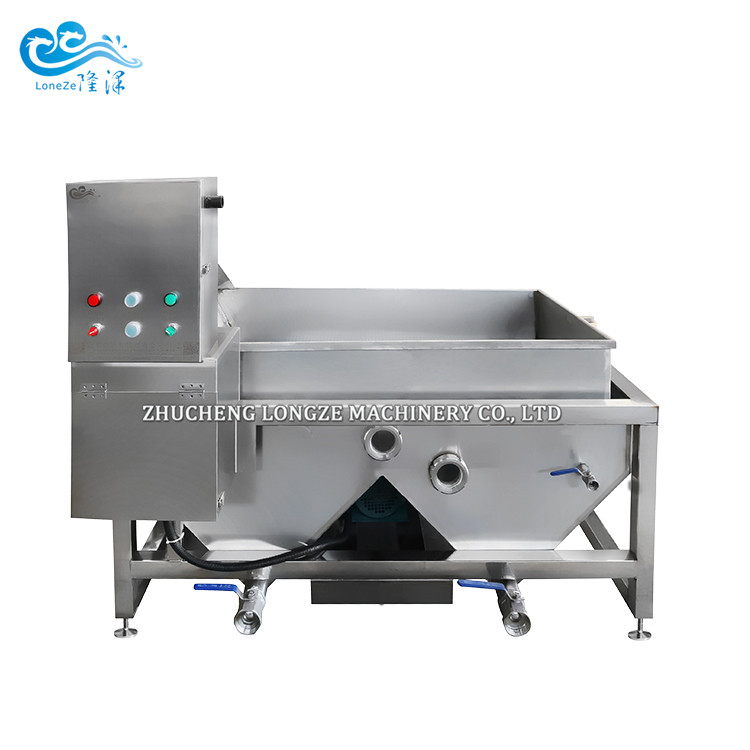 The horizontal horizontal mixer for bean paste filling is easy to operate and widely used in the mixing and heating of various materials (such as bean paste, jam, cream and soup) and the concentration of biological products.

Horizontal horizontal axis bean paste filling mixer will mix the ground bean powder with mature bean paste filling, also known as bean paste mixer, for heating and mixing. It can be used in Dousha processing factory, Dousha products factory, moon cake factory, Dousha ice factory and so on. Horizontal horizontal horizontal axis bean paste filling mixer is divided into gas heating, electric heating, electromagnetic, steam and other heating methods.

Comparison of different heating methods of Longze horizontal horizontal horizontal axis bean paste filling mixer:

1. Electromagnetic heating: it adopts the principle of magnetic induction eddy current heating, which is energy-saving, fast heating speed, 20% - 30% less than ordinary electric heating; it is safe to use, can significantly improve the working environment and health status, and conforms to the national certification standard;

2. Electric heating and heat transfer oil: it is heated by electric heating pipe, and heat is transferred to the pot body through the heat transfer oil, so that the material is heated, with high thermal efficiency, automatic temperature control and adjustable heating power.

3. Gas heating: use the combination of energy-saving furnace head and automatic control switch gas, automatic ignition, automatic gas cut-off, further saving energy and improving production efficiency; automatic alarm function, safer use; with long-term open fire structure, reducing operation time.

4. Steam heating: large heating area, high thermal efficiency, even heating, low heat transfer coefficient, which can be controlled by pressure to regulate steam temperature.

Application scope of Longze horizontal mixer

Western restaurant equipment, cake room equipment, winery equipment, leisure food plant equipment, tea restaurant equipment, bakery equipment, Chinese restaurant equipment, fruit and vegetable processing plant equipment, beverage store equipment, frozen food plant equipment, seasoning processing plant equipment, coffee shop equipment, meat products processing plant equipment.
Shandong Longze Machinery Co.,Ltd
Whatsapp/Wechat: +86 17560687501
E-mail: longzemachinery2@gmail.com
Address: Zhucheng Economic Development Zone, Shandong Province, the first five lines west
Please fill in the form and leave a clear message. We will contact you immediately.