fried rice jacketed kettle, fried rice cooking mixer machine
Fried Rice Cooking Mixer Machine is automatic cooking equipment with planetary stirring and automatic discharging functions. Fried rice cooking mixer machine mainly consists of a heating system, a stirring system, a pot body, a frame, etc.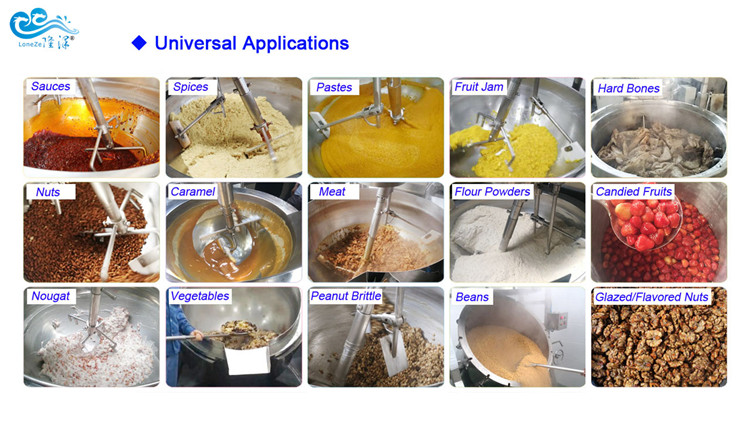 This fried rice cooking mixer machine equipment is the ideal cooker for all types of sauces, Bolognaise, bechamel, paste, etc.The fried rice jacketed kettle hemispherical bottom and automatic planetary mixing system ensure perfect mixing of the materials during cooking.
● Mixing speed: adjustable
● Heating temperature: adjustable
● Customization: acceptable
● Machine material: SUS304
● Heat sources: gas, electric, electromagnetism etc
● Discharging method: automatically or manually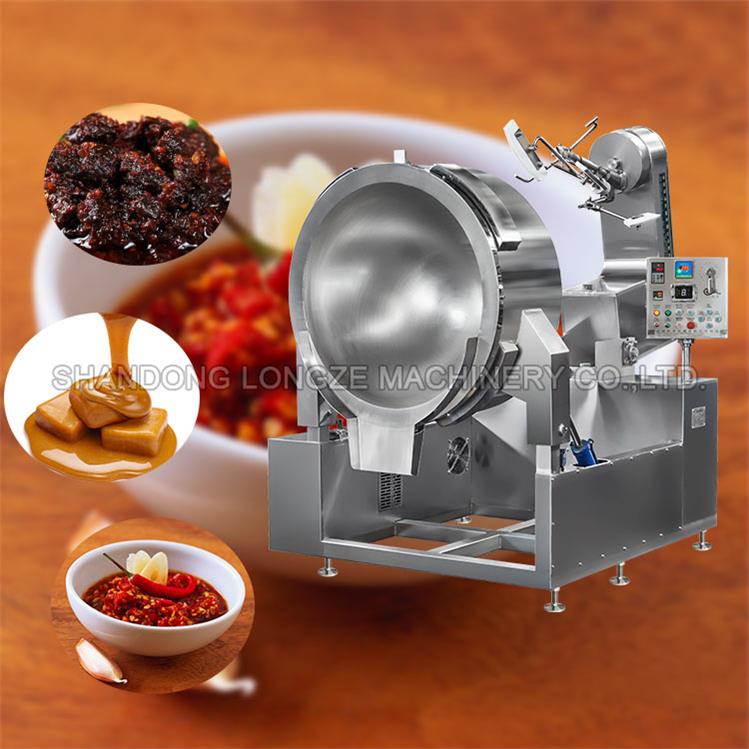 ● How long is the warranty?
ONE YEAR. In the warranty period, we offer free maintenance or replacement (spare parts) of all quality problems under normal conditions of use. Out of the warranty period, we will offer free online supports and non-free spare parts.
● Can the machine be fully automatic?
● Can the machine be customized?
Yes, customization is acceptable, such as lid, mixer, frame, wheels, etc.
● How long is the lead time?
25 working days. It depends on the order quantity.
Hot Tags: fried rice cooking mixer machine, China, manufacturers, suppliers, factory, price, food tray washing machine, french fries machine, potato stick vacuum fryer, steam vacuum cooking mixer, industrial food cooking mixer machine, pellet washing machine
Shandong Longze Machinery Co.,Ltd
Company website:https://www.candyfiremixer.com/
WhatsApp/Wechat:0086 13153609533
Company Phone: 0086-536-6503337
E-mail:longzemachinery2@gmail.com
Address:Zhucheng Economic Development Zone, Shandong Province, the first five lines west
Please fill in the form and leave a clear message. We will contact you immediately.