100-600 Liters Bolognaise Sauce Cooking Mixer Machine
Applications Of 100-600 Liters Bolognaise Sauce Cooking Mixer Equipment
This Bolognaise Sauce Cooking Mixer Machine equipment is a perfect cooking machine for Bolognaise sauce, chili sauce, curry paste, soup, delicate sauce, pasta, gravy, dessert, stews, braising meats, rice, reheating dishes and holding them until serving.
Features Of 100-600 Liters Bolognaise Sauce Cooking Mixer Equipment:
Heating temperature adjustable for electric or induction heating.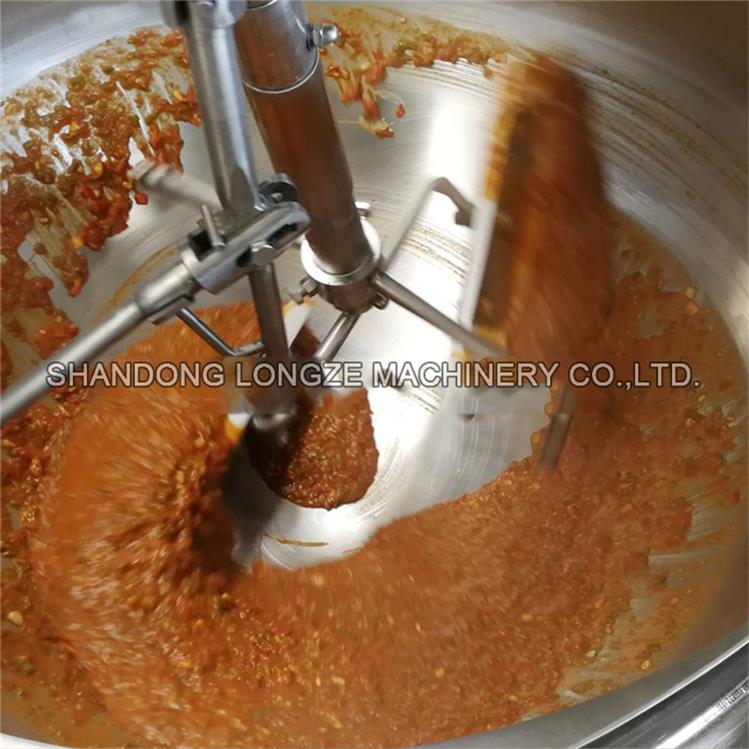 Automatic processing: Automatic cooking, mixing and discharging. PLC system can realize fully automatic processing.
Various heating sources: Steam, gas, electric (thermal oil), electromagnetism.
Large capacity: 100 liters to 600 liters.
Food grade materials: All parts, in contact with foods, are made of food grade materials in line with food hygeene and safty standards.
Heats from all sides and has 3 times larger heating area than stock pot.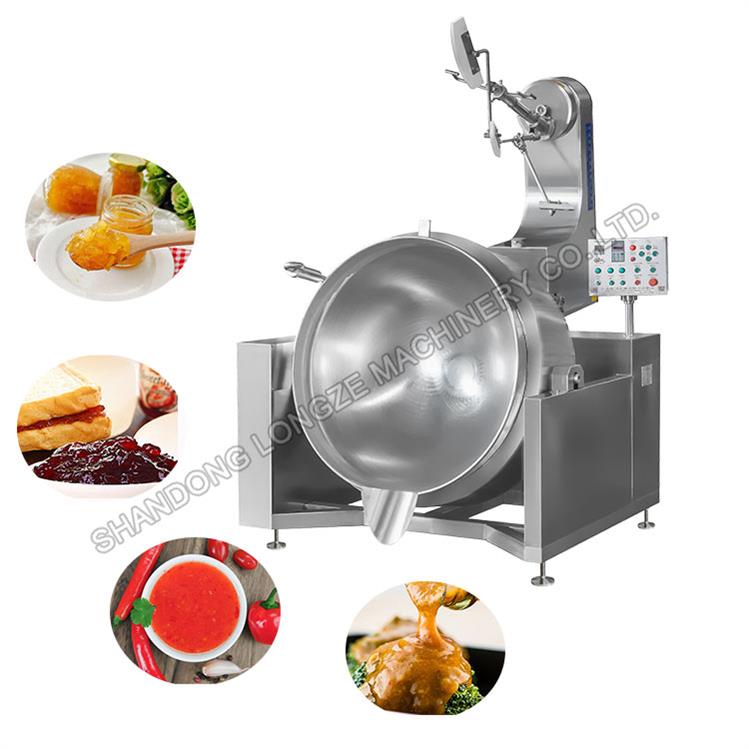 Automatic planetary stirring system: 360° all-round stirring, uniform and no blind angles.
Mixing speed adjustable: 0-36rmp.
This cooking mixer machine equipment is the ideal cooker for all types of sauces, Bolognaise, bechamel, paste, etc.TheSauce Cooking Mixer Machine kettle's hemispherical bottom and automatic planetary mixing system ensure perfect mixing of the materials during cooking.
Shandong Longze Machinery Co.,Ltd
Company website:https://www.candyfiremixer.com/
WhatsApp/Wechat:0086 13153609533
Company Phone: 0086-536-6503337
E-mail:longzemachinery2@gmail.com
Address:Zhucheng Economic Development Zone, Shandong Province, the first five lines west
Hot Tags: 100-600 liters bolognaise sauce cooking mixer equipment, China, manufacturers, suppliers, factory, price, industrial cooking mixer, roasting machine, nuts roaster, oil filter machine, de-oil machine, deep fryer
Please fill in the form and leave a clear message. We will contact you immediately.