Stainless Steel Jams/toffee/caramel/chocolate
Industrial
Cooking Mixer Machine
In the course of heating, stir frying. electric heating cooking pot has the Industrial Cooking Mixer Machine advantages of large heating area, high thermal efficiency, quick heating, short boiling time and heating temperature.
Longze brand Cooking Mixer can provide an easy solution for your handmade business and increase productivity.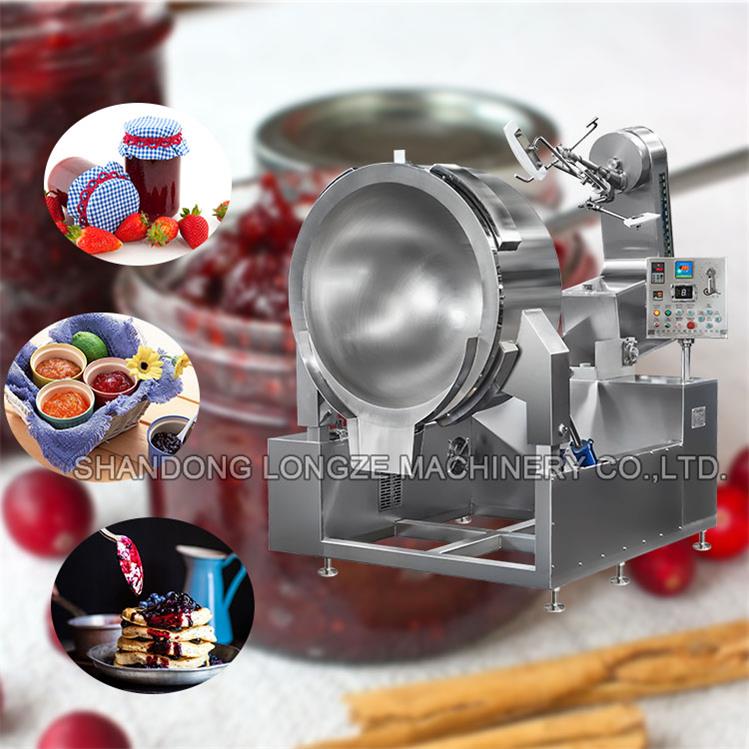 This Industrial Large Stainless Steel Cooking Mixer Machine equipment is mainly used for cooking food, boiling sugar, stir-frying vegetables, condiments, medicinal materials and baking, etc. It is often used in food and food processing or chemical industry.
Industrial Jams Cooking Mixer Machine Product Application:
Customized stainless steel jam cooking mixer machine offers maximum flexibility with every kind of product making it possible to roast, braise, stir fry, boil & cook all sorts of dish such as; Stews, braised Meats, Curries, Sauces, Purees, Vegetables as well as confectionary items such as: - Fudge, Toffee, Caramel, Jellies, Candies, Chocolate, Peanut Brittle, including Pakistani / Indian sweets such as Barfi, Halva, Milk solid (Khoa), Condensed and Evaporated Milk's and much more! ......is ideal for large Catering Centers, Canteens, Restaurants, Hospitals, and Commercial Food manufacturers.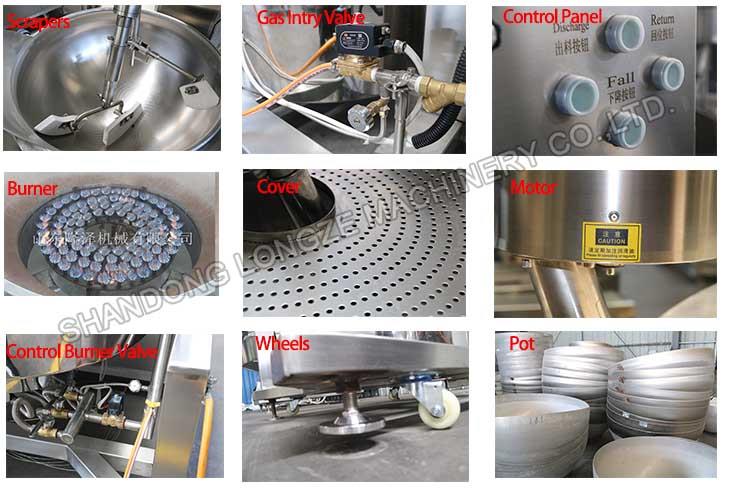 Industrial Jams/toffee/caramel/chocolate Cooking Mixer Machine/Stainless Steel Jacketed Kettle Mixer:
1.From the heating type, it can be divided into steam heating(steam as a heat source), gas heating(LPG or natural gas as a heat source), gas heat transfer oil and electric heat transfer oil(heat transfer oil as a heat source).
2.From the material, it can be divided into all-steel type A(all made of stainless steel),
all-steel B-type( pot body and jacket are made of stainless steel, the frame and legs are made of carbon steel.
and semi-steel type(pot is made of stainless steel, the jacket, frame and legs are made of carbon steel)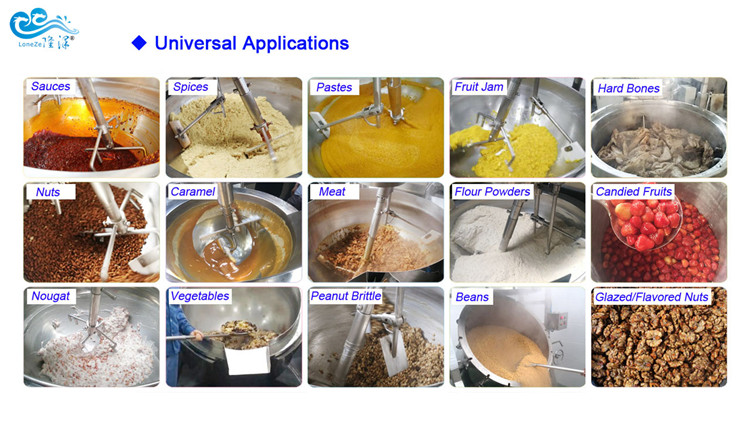 3. The vertical Jacketed kettle consists of pot body, vertical supporting legs, stirring system, heating system, transmission device, stirring shaft, hydrolytic system and so on.
4.From the structure, it can be divided into vertical, vertical mixing, tilting and tilting mixing.
Shandong Longze Machinery Co.,Ltd
Company website:https://www.candyfiremixer.com/
WhatsApp/Wechat:0086 13153609533
Company Phone: 0086-536-6503337
E-mail:longzemachinery2@gmail.com
Address:Zhucheng Economic Development Zone, Shandong Province, the first five lines west
Please fill in the form and leave a clear message. We will contact you immediately.