Which flavor of popcorn is your favorite?
The rich chocolate powder is evenly wrapped on the popcorn covered with icing, and every bite feels the thick chocolate aroma, coupled with the crispy taste of the popcorn itself, it is even more unforgettable. It is known as an advanced premium. Edition, chocolate lovers must not miss it.
Original popcorn exudes the sweet taste of popcorn itself, which is also a favorite flavor of many people. This original popcorn has no butter added, but a little sugar powder is added to improve the flavor.
Just boil the caramel color, put the corn in the popcorn machine and stir-fry quickly evenly. This delicious caramel popcorn is made. It tastes sweet and fragrant, and the taste is also crispy and particularly delicious.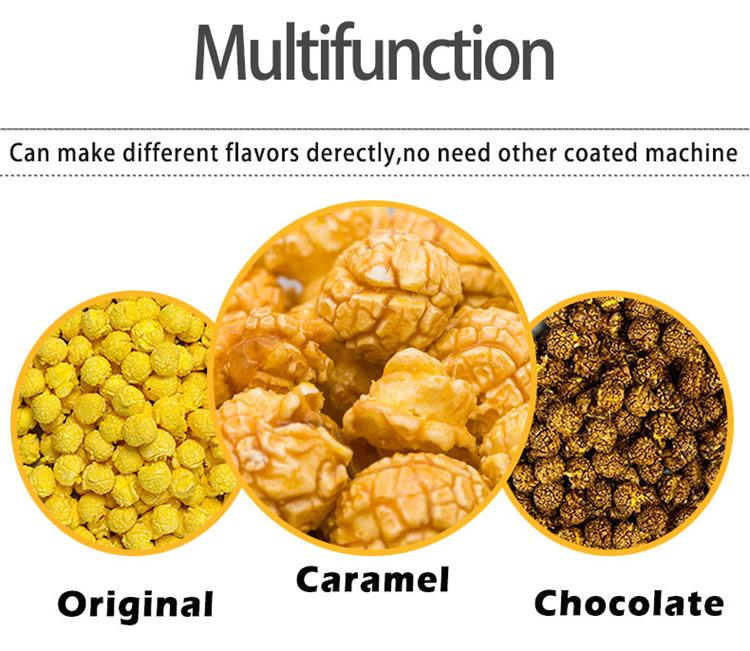 our popcorn machine can make different flavors directly,no need other coated machine, save cost.like caramel,chocolate,etc.
The sweet strawberry powder exudes bursts of strawberry scent. The light strawberry flavor is paired with crispy popcorn. The strawberry scent immediately fills the taste buds, allowing you to taste the sweet and crisp taste of strawberry with every bite. The combination of the two is really impeccable, and this flavor is widely praised by female consumers. As a female, you must come and taste it.
Spicy mustard powder sprinkled on the crispy popcorn, looks bland, but full of surprises. I immediately felt the choking taste of mustard hitting my forehead as soon as I entered it, followed by the salt and pepper flavor combined with popcorn in my mouth. The unique taste is impressive. For those who love to eat mustard and like to try to challenge the stimulating taste You must not miss it.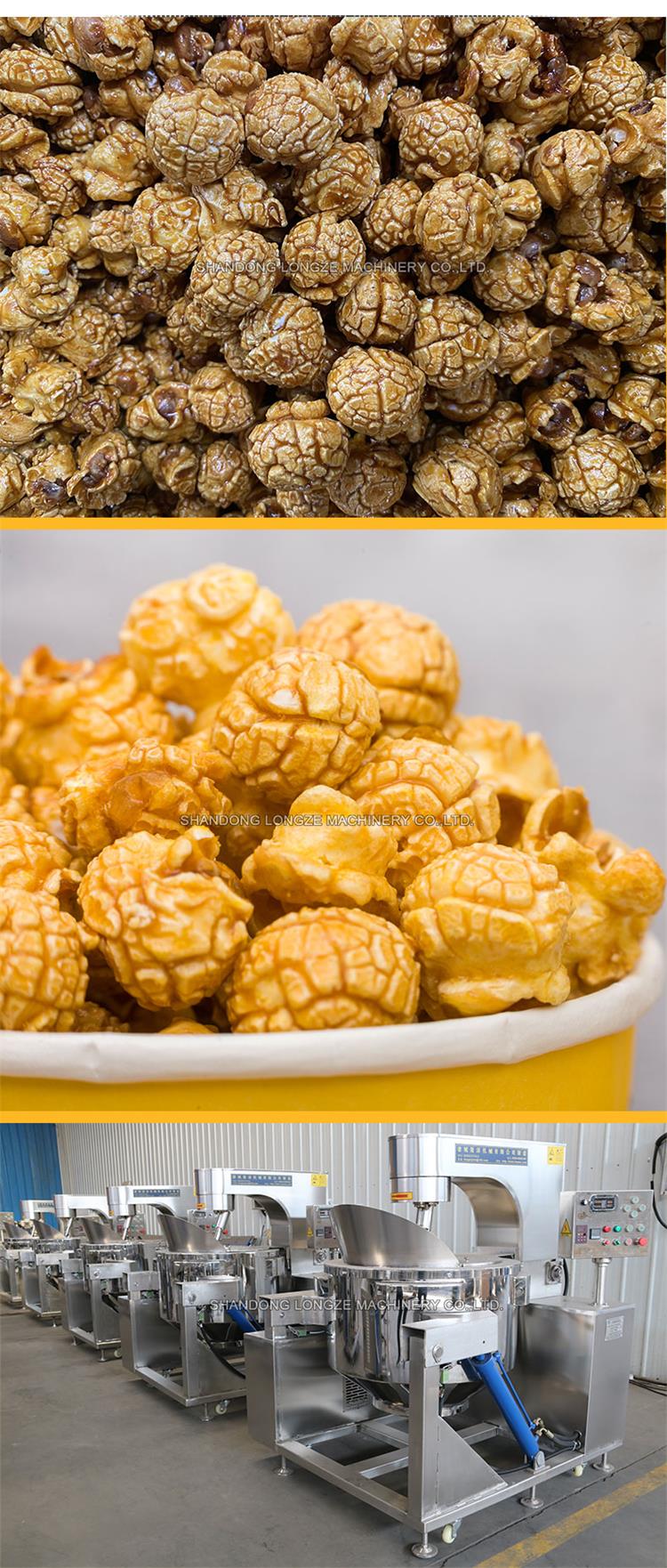 Longze Machinery sells automatic popcorn machines, caramel popcorn machines, commercial popcorn machines, industrial popcorn machines, electromagnetic popcorn machines, gas popcorn machines, large popcorn machines, popcorn production lines, popcorn processing lines, etc. Machine, welcome to contact us.
Shandong Longze Machinery Co.,Ltd
Company website:https://www.firemixer.com/
WhatsApp/Wechat:0086 13153609533
E-mail:longzemachinery2@gmail.com
Address:Zhucheng Economic Development Zone, Shandong Province, the first five lines west
If you have any question you can contact me ,i can give you the lowest discount.
Please fill in the form and leave a clear message. We will contact you immediately.