Popcorn, also known as pop corn, is a popular food that both young and old like to eat. It has a broad market prospect. Processing popcorn is a project to get rich and obtain quick results with little investment. People process popcorn and sell it in markets, parks, stations, schools, theaters, playgrounds, shopping malls, supermarkets, etc. It can also be processed and bagged at home.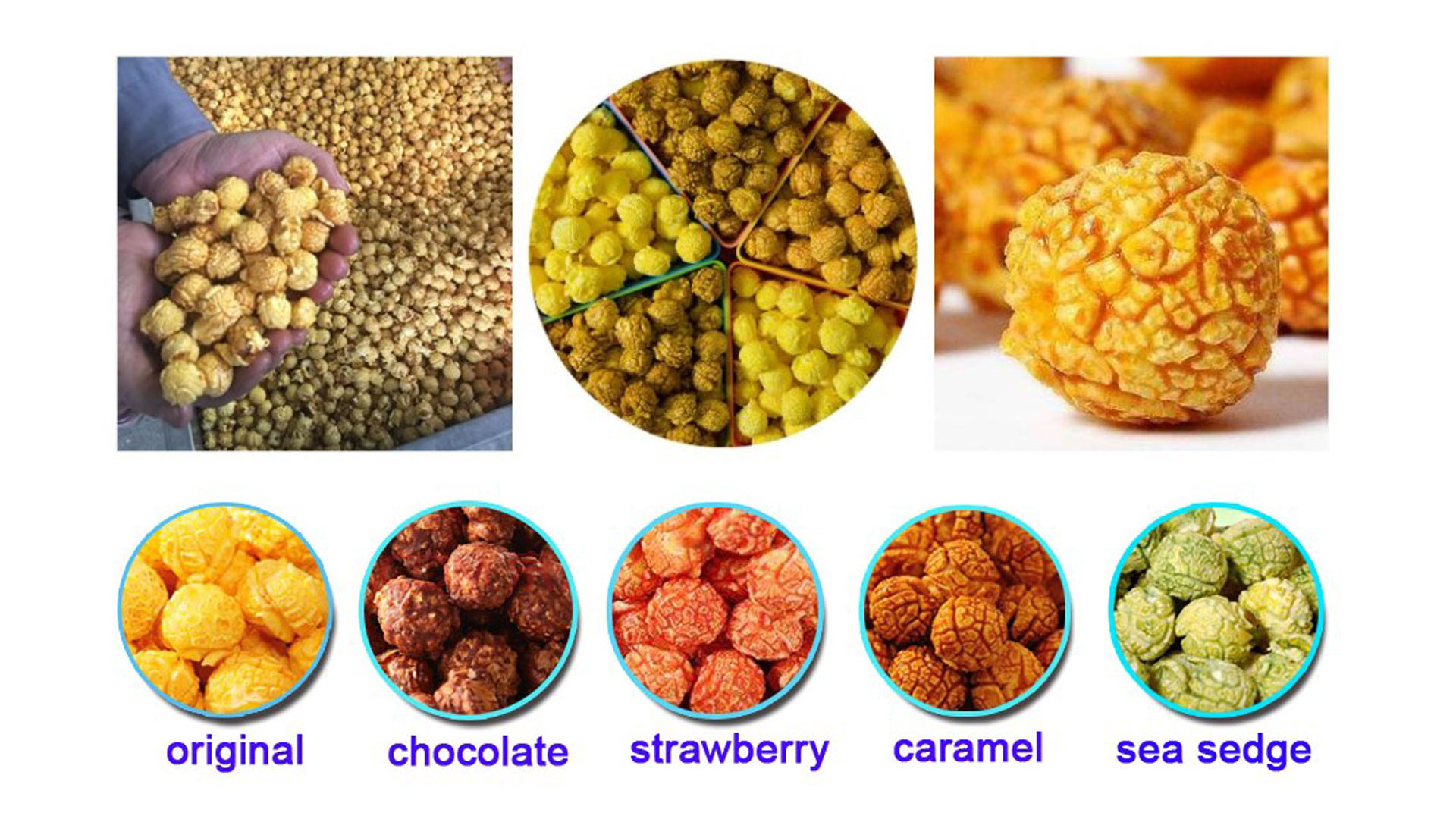 The corn popping machine series products are the latest small food machinery developed by our company, and it is one of the most innovative food machinery on the market today. The corn popping equipment is suitable for popping new types of "yellow pearls, yellow roses" and other special types of popcorn, producing a variety of unique flavors of popcorn. The popcorn produced with our system equipment contains protein, fat, and fiber necessary for the human body. It can promote children's brain development, protect teeth, enhance anti-cancer function, prevent and treat stomach diseases, and help lose weight. It is also very beneficial to diabetic patients. So it is an ideal healthy snack for children and middle-aged and elderly people.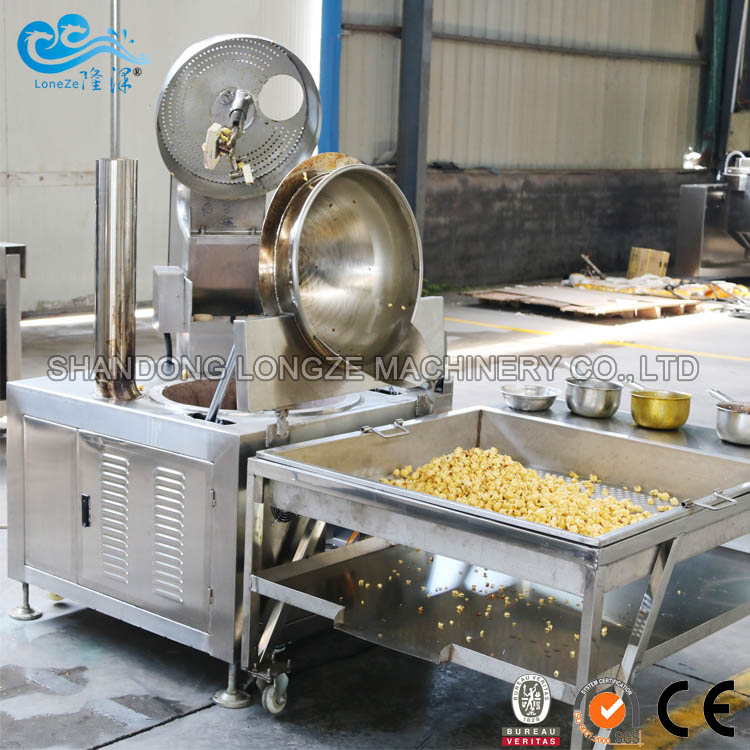 Longze popcorn machine has two heating methods, one is electromagnetic heating, and the other is (liquefied gas) gas heating. Longze popcorn machine has a large production and a high ball removal rate. The pot is made in Japan's Beihai company. It is of good quality and durable, and it can be heated evenly.We design the structure of agitator and scraper of the popcorn machine uniquely , using a planetary agitator (a combination of revolution and rotation) to touch the pot body thoroughly. The rotation ratio is not an integer rotation ratio, which can ensure that there are no blind spots in the pot. the mixing of the materials is more uniform. Popcorn will not stick to the pot because scrapers can scrape the side and bottom of the pot at the same time. One pot can produce 5kg popcorn, and it takes 4-5 minutes, so it has a very high output of popcorn.
Longze popcorn machine uses frequency conversion speed control power, and it's operation is more stable. It employs hydraulic back-turning to turning the pot and transporting materials. Furthermore, it's free disassembly agitator saves manpower and reduces labor intensity. In a word, it is an excellent food processing equipment.
Please fill in the form and leave a clear message. We will contact you immediately.