The production process of traditional candied jujube is very unsanitary. As major media reported, traditional candied jujube produced in that kind of condition was not healthy. We saw flies and mosquito in the jujube pool, which makes it unsafe for consumers to have jujube, leaving an impression on consumers that candied jujube is disgusting.
Longze specializing in the production of a vacuum sugar immersion pot, you can just pour the washed fruit directly into the pot, soaking sugar in a vacuum condition. The jujube is well soaked with sugar within a specified time, and it will be dry when it is discharged from the pot, which makes the jujube very sanitary and very safe. The candied jujube and all other preserved fruit are produced in a more regular and standard processing way, so that consumers don't need to worry about it's sanitary condition.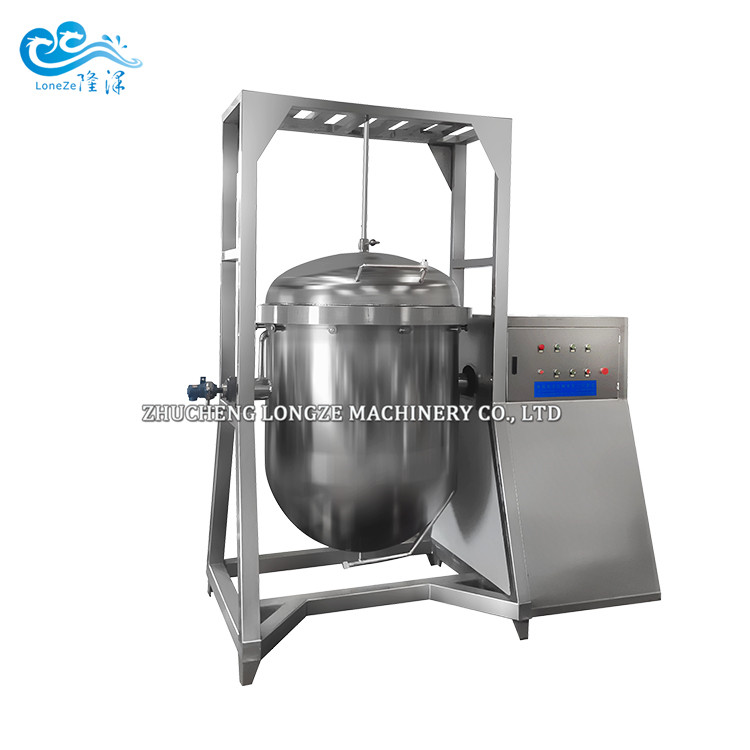 Longze vacuum sugar immersion pot is a fast sugar equipment which has been researched and developed independently based on the physics principle. It is suitable for soaking all the fruit with sugar. It can shorten 95% of time compared with traditional immersion, and the candied jujube produced using this vacuum sugar immersion pot is full, has a bright color. As for the saving part, it saves a lot of sugar because it use the color of sugar again and again. The yield of one pot is about 1.5T - 2T.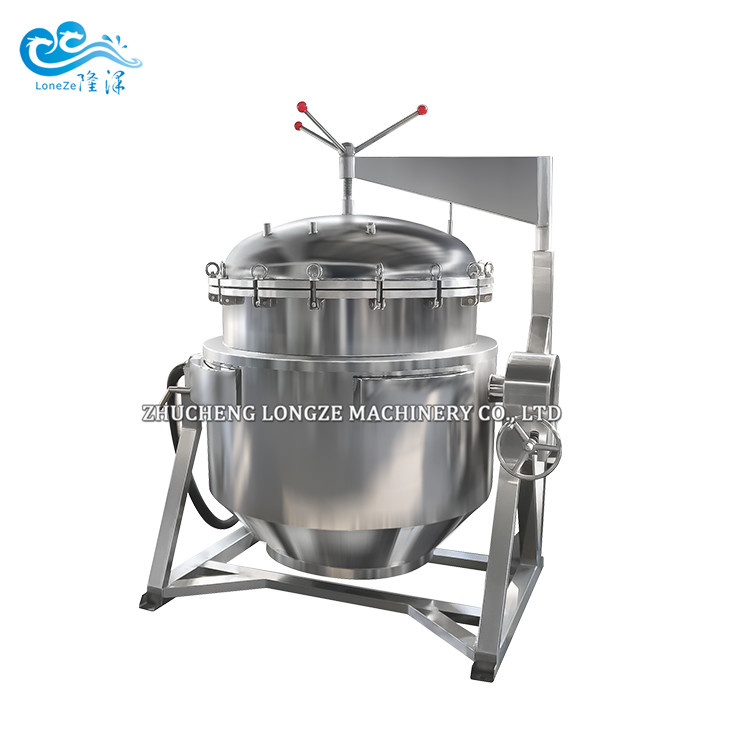 The processing technology of preserved fruit has been improved. Vacuum soaking and tunnel drying are now adopted. After vacuum soaking, it can be done 45-69 hours ahead of the original soaking time. It usually just takes 1-2 hours to complete the sugar immersion process using vacuum sugar immersion pot and it can reach the sugar saturation. The candied fruit was large and plump. Compared with the original dried fruit processing method, the productivity of the new method is high, and the quality is also guaranteed.
Our professional technology can ensure the freshness, color and flavor of preserved fruit, ensuring that there is no crystallization, no pouring sugar but it can realize sugar infiltration and high yield rate.It can also be used to produce low-sugar and low-sulfur preserved fruit according to customer requirements.
Contact Us:
Shandong Longze Machinery Co.,Ltd
Company website:https://www.firemixer.com/
WhatsApp/Wechat:0086 15336368256
Tel:0086 15336368256
E-mail:longzemachinery2@gmail.com
Address:Zhucheng Economic Development Zone, Shandong Province, the first five lines west
Contact:Ms. Ella
If you have any question, please feel free to contact me, I will give you the lowest discount.
Please fill in the form and leave a clear message. We will contact you immediately.