We, Shandong Longze Machinery Co.,Ltd, supply sugar infiltrated beans making machine. Sugar natto, is a common snack in our life, they not only have beautiful color, the taste of them is also unique, then how do we produce such good snack on earth?This certainly is inseparable from its production technology and equipment. The sugar natto produced by this kind of beans making machine has the advantages of fresh color, strong fruit flavor,much sugar infiltration, large block shape and high yield. It addition, it has no crystallization, which is an ideal equipment to replace the traditional sugar dipping process. You can't forget it because you can feel the taste of spring every moment when you have it.We specializing in the production of this series of beans making machine for you to solve this problem. Let's have a look at it: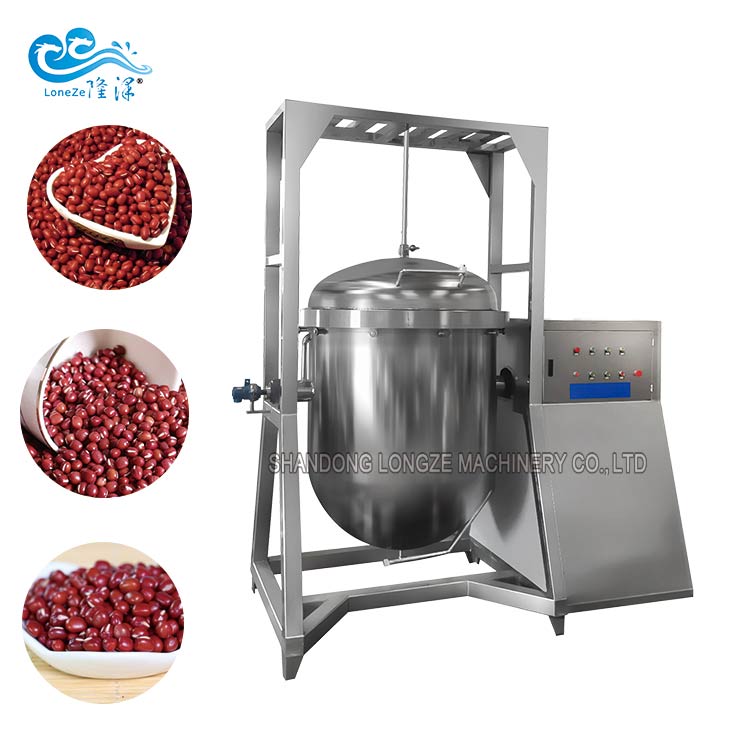 Product Introduction:
The cold food products made with sugar soaked red beans are one of the most popular cold snacks at present. Our company has designed and produced the making machine of sugar soaked beans according to the requirements of many cold food manufacturers. The equipment has the characteristics of high efficiency and convenient operation, so it is well received by cold food manufacturers. The inner layer of sugar infiltrated beans making machine is made of austenitic stainless steel which is acid resistant and heat resistant.We supply a full set of candied fruit production equipment for a long time, sugar set, candied fruit set, vacuum set and other equipment, which is well received by customers in domestic and abroad. This series of beans making machine uses a certain pressure of steam as the heat source. It can also be used to produce sour candied fruit, honey beans, dates, medlar candied fruit.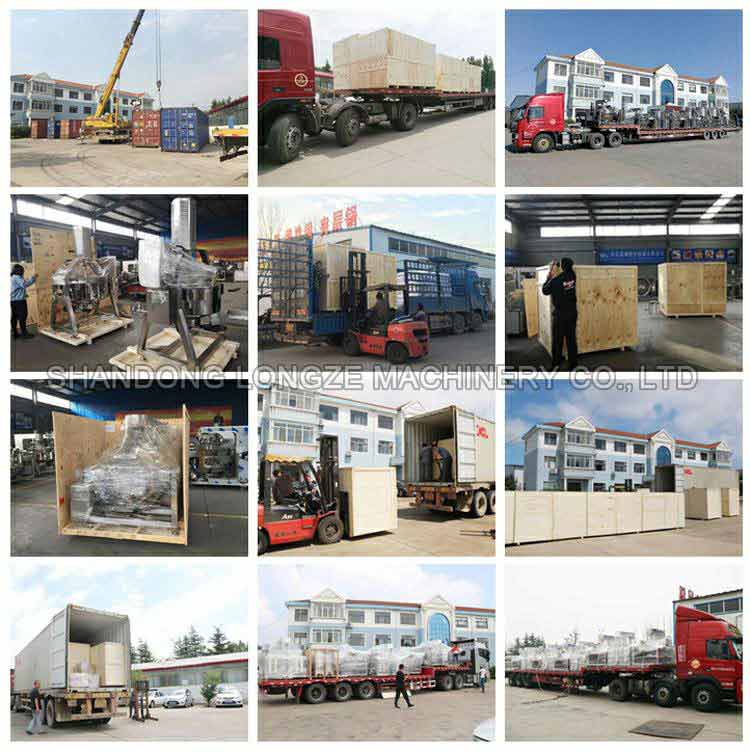 Working Principle:
The sugar infiltrated beans making machine of sugar natto production line takes steam of certain pressure (0.2-0.5mpa) as heat source (electric heating can also be used), the inner layer of machine (inner pot) is made of acid-resistant and heat-resistant Austenitic stainless steel, equipped with pressure gauge and safety valve. It also has the characteristics of beautiful appearance, easy installation, convenient operation, safety and reliability. This pot uses advanced transmission and sealing structure to keep the transmission part and the pot clean and hygienic. The cooking pot has the advantages of uniform heating, short boiling time and easy control of heating temperature.
Contact Us:
Shandong Longze Machinery Co.,Ltd
Company website:https://www.candyfiremixer.com/
WhatsApp/Wechat:0086 13153609533
Tel:0086 13153609533
E-mail:longzemachinery2@gmail.com
Address:Zhucheng Economic Development Zone, Shandong Province, the first five lines west
Contact:Ms. Rena
If you have any question, please feel free to contact me, I will give you the lowest discount.
Please fill in the form and leave a clear message. We will contact you immediately.