The sugar natto production line supporting equipment manufactured by Shandong Longze Machinery Co.,Ltd is Commercial Sugar Infiltrated Beans Making Machine.It is composed of pot body and interlayer, and steam is passed into the jacket to heat the pot body, so as to cook adzos. It also equipped with a cage drawer, the sugar natto will be directly conveyed into the sugar dipping pot after cooking to start the vacuum dipping operation. The equipment is made of SUS304, which is safe and sanitary, not easy to break, and has a long service life.


Pot Features Of Commercial Sugar Infiltrated Beans Making Machine:
1) Low energy consumption: replace heavy oil with clean energy steam.
2) High recovery rate: it can be used to cook, dip the natto in sugar, and it can also used to concentrate.
3) Low maintenance: the use of high quality SUS304 material, imported parts, effectively reduce maintenance.
How Does A Sugar Infiltrated Beans Making Machine Work?
It has many advantages. The solvent evaporation of liquid substance in the boiling state is very fast, its boiling point changes because of pressure. When the pressure increases, the boiling point increases. Similarly, when the pressure is small, the boiling point decreases. The damage and loss of thermal unstable components are avoided, and the nutrients and aroma of raw materials are better preserved because the material is not affected by high temperature,. In particular, some amino acids, flavonoids, phenols, vitamins and other substances, can be protected from the heat. The low temperature evaporation can prevent some sugar, protein, pectin, mucilage and other viscous materials from coking.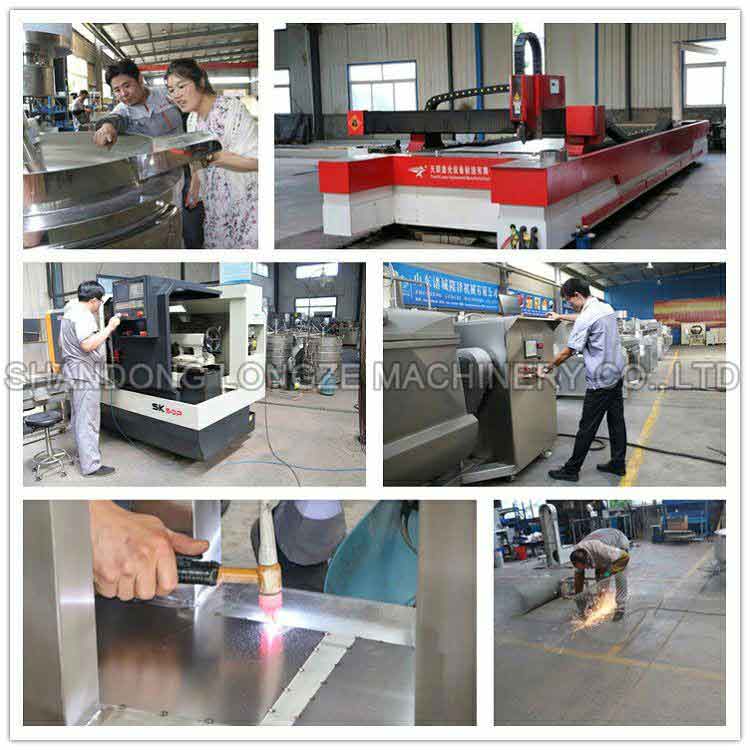 Product Advantages:
The traditional sugar dipping method always use the sugar for many times, then repeat the natural soaking method. It usually takes 48~72 hours to complete the dipping of sugar. At the same time, in order to make sure the natto is evenly coated with sugar, the fruit must be constantly stirred, which not only results in a long processing cycle, high labor intensity, and poor sanitary conditions but also the rejection rate is high.The product produced by using the Commercial Sugar Infiltrated Beans Making Machine has fresh color, strong fruit flavor, there is no crystallization, no sugar pouring, but the penetration of sugar is high, and it has large lumps and high yield. It is an ideal equipment to replace the traditional sugar-dipping process. At the same time, the equipment can be applied to the processing of many kinds of preserved fruit products, and it is extremely versatile.
Contact Us:
Shandong Longze Machinery Co.,Ltd
Company website:https://www.candyfiremixer.com/
WhatsApp/Wechat:0086 13153609533
Tel:0086 13153609533
E-mail:longzemachinery2@gmail.com
Address:Zhucheng Economic Development Zone, Shandong Province, the first five lines west
Contact:Ms. Rena
If you have any question, please feel free to contact me, I will give you the lowest discount.
Please fill in the form and leave a clear message. We will contact you immediately.