Automatic popcorn machine_large gas popcorn machine manufacturer

This fully automatic popcorn machine is a special popcorn machine for frying round popcorn, which has been independently researched and developed recently. It has the characteristics of energy saving, sanitation, high ball output efficiency and simple operation. It saves time and effort, and the most important thing is that it can be operated on site, the fragrance is diffused, and it is more attractive.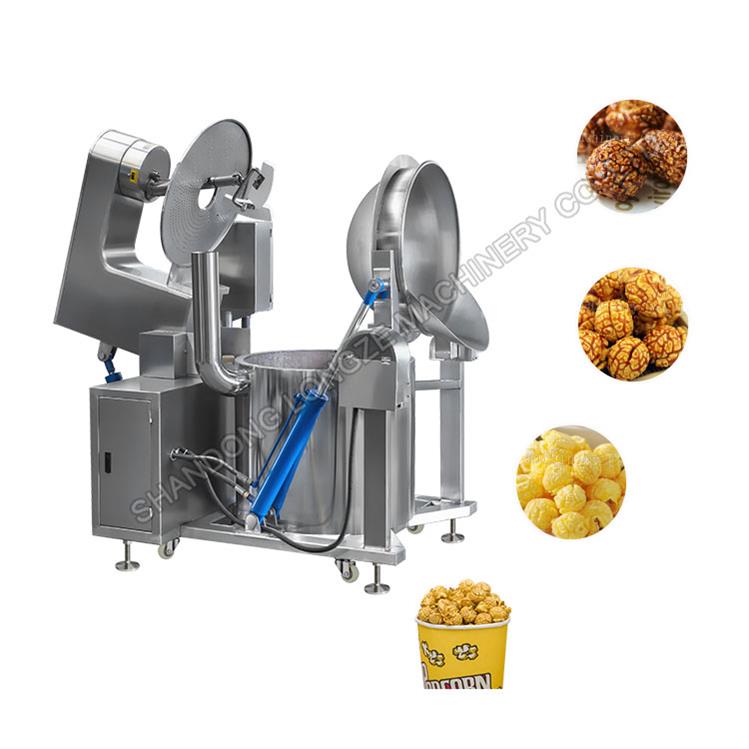 Automatic hydraulic pressure turn over the pot, automatic hydraulic discharge. One key to start the pan, so that the pan body can be quickly separated from the heat source after the heating is stopped, to prevent the high temperature residual heat from causing the pan. The agitator is free of disassembly and assembly, which saves manpower and reduces labor intensity. It is an excellent food processing equipment.

Popcorn machine output:
Longze brand popcorn machine has two heating methods, one is electromagnetic heating and the other is (liquefied gas) gas heating. The popcorn machine produced by Longze Machinery has a large production output and a high ball removal rate. The bladder is a Japanese North Sea bladder. The bladder is of good quality and durable, and the heat is even. Scraping and stirring will not stick to the pot. One pot can produce 10 catties of popcorn, and one pot in 4-5 minutes. It is a large domestic popcorn production equipment.

Longze Machinery specializes in building fully automatic large-scale gas popcorn machines.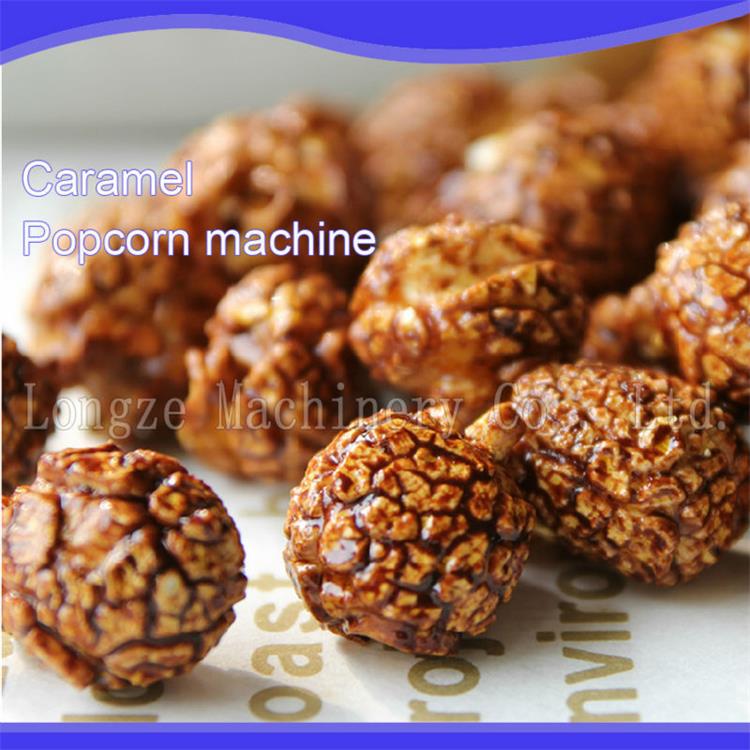 Introduction of large gas popcorn machine manufacturers:
Our company has a long-term supply of large-scale popcorn machines and spherical popcorn machines. In addition to this equipment, Zhucheng Longze Machinery Co., Ltd. also supplies various types of sandwich pots, cooking pots, frying pans, stuffing pans, horizontal woks, electromagnetic pans, blood tofu production lines, dried egg production lines and other equipment in large quantities. .

The automatic gas popcorn machine is fully automatic operation, intelligent and simple, gas heating, energy saving and environmental protection, rapid heating, one pot in four or five minutes, one pot can produce 10 kilograms of finished products. The large-volume chocolate popcorn machine equipment has quickly been recognized and loved by the majority of wholesalers and manufacturers. The large popcorn machine can discharge about 5kg at a time. It only takes 4 minutes. It can effectively save manpower for enterprises through automated design and manufacturing, increase production rate, and reduce production costs.

In order to protect the relevant information of popcorn machine products, many technical content parameters are inconvenient to perform in detail. If you want to know more popcorn machine prices, please contact us.
Shandong Longze Machinery Co.,Ltd
Company website:https://www.candyfiremixer.com/
WhatsApp/Wechat:+86 13153609533
Company Phone: +86-536-6503337
E-mail:longzemachinery2@gmail.com
Address:Zhucheng Economic Development Zone, Shandong Province, the first five lines west
Please fill in the form and leave a clear message. We will contact you immediately.