vacuum cooking horizontal mixer machine heating source is optional for gas, steam, electromagnetic induction, etc. Everything runs automatically through German Siemens PLC system, including, heating, vacuuming, mixing, discharging, etc.
This professional industrial vacuum cooking and horizontal mixing machine is heavy duty type for fully mixing of any food materials. vacuum cooking horizontal mixer machine capacity is optional for 300L and 500L.Longze brand horizontal mixer machine equipped with durable motor than can work continuously 24/7.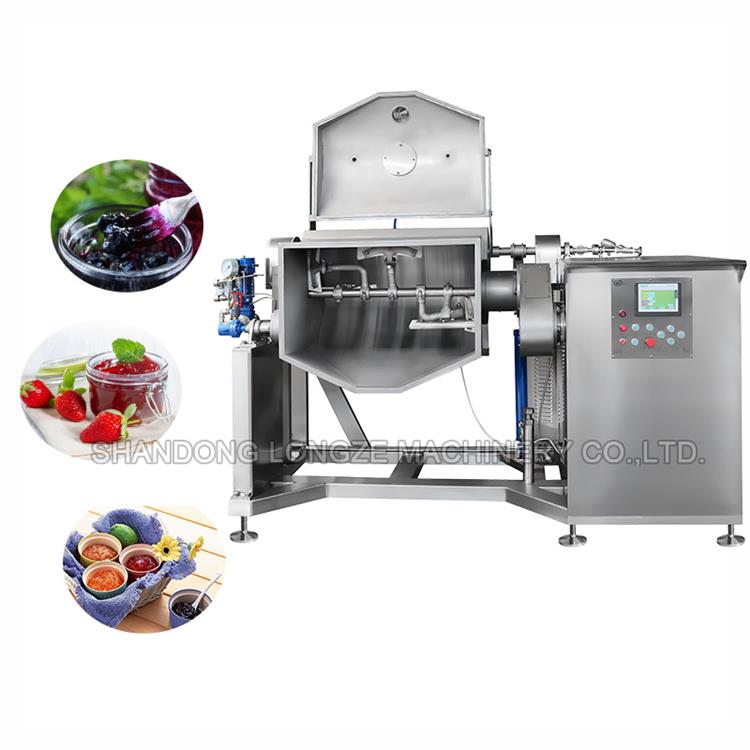 Blenders can be customizable for Teflon or stainless;
thick mixing shaft can rotate clockwise and anti clockwise;
blenders scrape against the inner surface of the pot, including both ends, ensure thorough mixing
Brithish brand Spirax Sarco steam pressure regulator,automatically providing certain amount of steam to maintain accurately the desired temperature of cooked materials. Complete set of accessories provide to ensure safety and accuracy.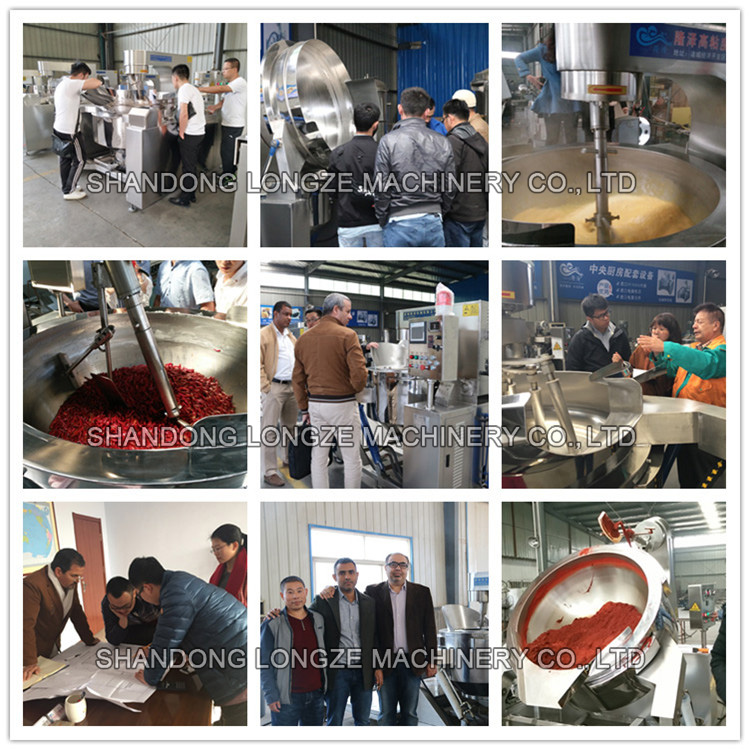 All skillful workers are employed by passing strict exams to ensure first-class quality of each and every of our products, which has gained for us many regular customers.
Water circulation vacuum pump is equipped to provide the prcessed materials the vacuum condition, to make sure the cooked materials ready without oxidation while maining original nutritions and fresh color.
User-Friendly control panel
vacuum cooking horizontal mixer machine everything is done automatically through the panel, including adjustable mixing speed, rotation in clockwise or anti clockwise, hydraulic discharging, etc.
Shandong Longze Machinery Co.,Ltd
Company website:https://www.candyfiremixer.com/
WhatsApp/Wechat:+86 13153609533
Company Phone: +86-536-6503337
E-mail:longzemachinery2@gmail.com
Address:Zhucheng Economic Development Zone, Shandong Province, the first five lines west
Please fill in the form and leave a clear message. We will contact you immediately.