Those vacuum cooking pot in the chart are standard configurations.
We also can customize vacuum pressure cooking pot according to your specific requirements or your drawing.
The principle of Steam agitation vacuum cooking pot is that applying steam into the pot through the steam pipe to increase the pressure, and the heating medium temperature reaches the requirement of customer. Since the compressed air is a poor conductor of heat and the steam itself has a certain pressure, the heating area is large, uniform heating and liquid boiling time is short.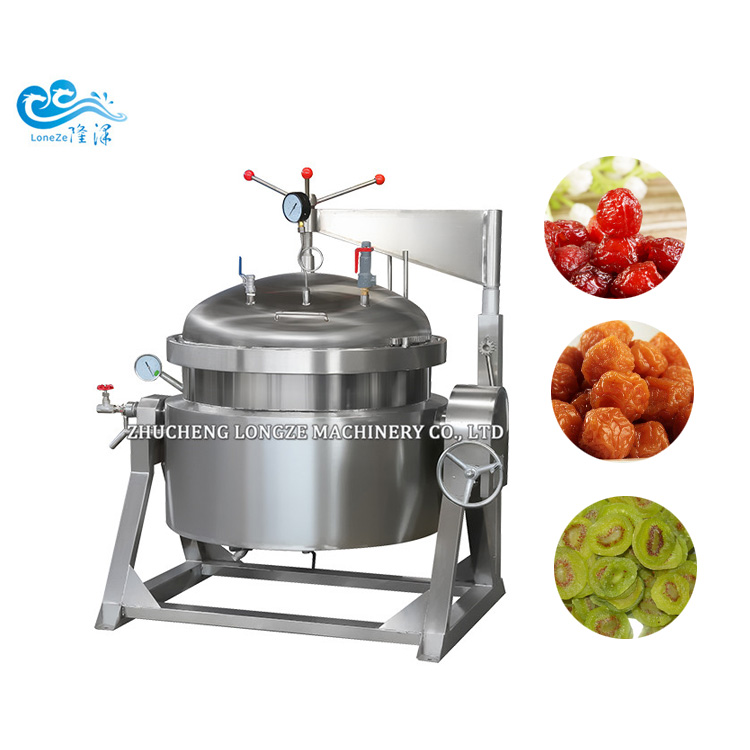 HTF electric heating is a popular international high-quality long-life electric heating Vacuum Cooking Pot equipment, When the heating medium under the pressure passing heating chamber, uniformly take tremendous heat generated by heating element at work, so that the heating medium temperature reaches a user process requirements.
Vacuum Cooking Pot Product Description
1. The nutrient and organic organization of sea cucumber are not be damaged with low temperature condition, and guarantee the sea cucumbers nutrition not outflow.
2. In the negative pressure and low temperature conditions, the quality of sea cucumber is perfect and the moisture content reduced greatly. Finally, Instant sea cucumber taste chewier, fresher.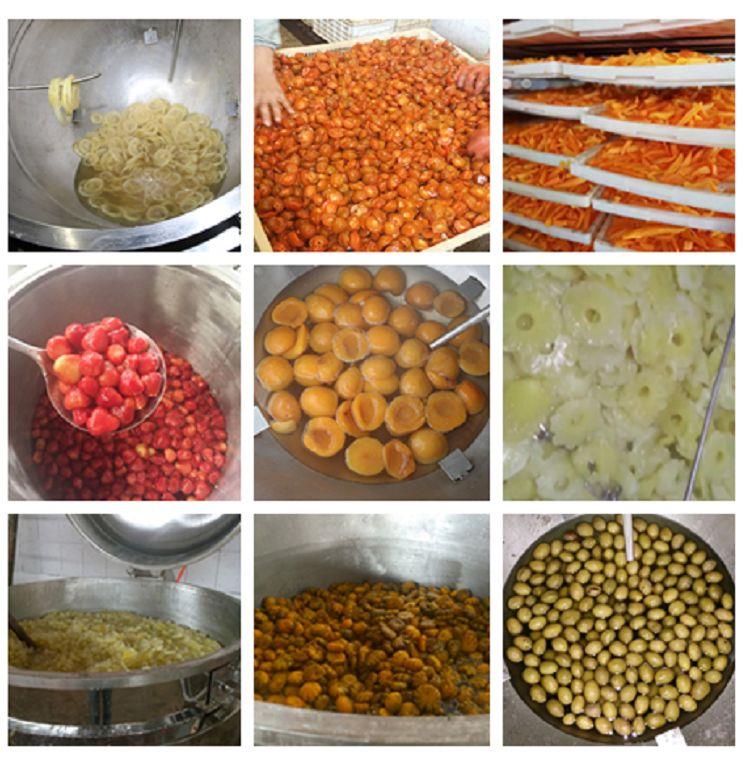 Shandong longze machinery co.,LTD is a collection of scientific research,production,sales and service in a body's enterprise.Loading in the famous hometown of dinosaur---zhucheng,the company over the years dedicated to the study trend of the development of food industry,the traditional manual mill processing for automation,standardization of production change.Through automation design and manufacture for enterprise to save manpower,improve the production rate ,reduce the production coast.Service clients cover the baking industry,fillings making meat cooked food industry,to provide heating ,vacuum concentration,disinfection and other series of cooking making equipment.My company has machinery manufacturing ,food processing,engineering installation and so on all kinds of talents ,build a comprehensive service team ,makes every effort to contribute the perfect service.
Shandong Longze Machinery Co.,Ltd
Company website:https://www.candyfiremixer.com/
WhatsApp/Wechat:+86 13153609533
Company Phone: +86-536-6503337
E-mail:longzemachinery2@gmail.com
Address:Zhucheng Economic Development Zone, Shandong Province, the first five lines west
Please fill in the form and leave a clear message. We will contact you immediately.