High Viscosity Steam Industrial Planetary Jacketed Kettle Mixer Machine/Planetary Cooking Mixer Machine
This Steam Industrial Planetary Jacketed Kettle Mixer Machine product is composed of electromagnetic heating system, pot body, frame body, stirring system, speed control actuator, stirring shaft, the pot body turning system, etc.
The Industrial Planetary Jacketed Kettle Mixer Machine stirring way use special tilting transmission , planet stirrer and the pot body full access, realize the transmission revolution and rotation of the integer ratio, make the pot without stirring blind angle.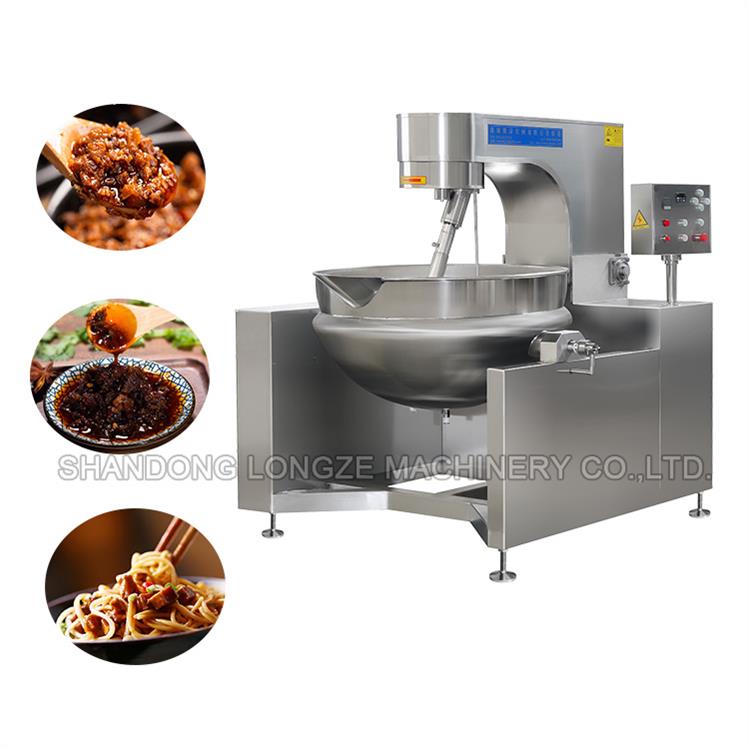 Steam jacket kettle is a newest machine in our company, it has reasonable price which is the pursuit of the broad masses of the people.The credibility and quality of the Steam jacket kettle machine is reliable.
The working principle of the steam stirring cooking mixer machine is to increase the pressure by pumping the steam into the pan via the steam pipe, thereby enabling the heated medium temperature up to the user process requirement. Steam Industrial Planetary Jacketed Kettle Mixer Machine since the compressed air is a poor heat conductor and the steam itself has a certain pressure, the pan is more suitable for the materials which cannot stand too high firing (such as aquatic product, dessert filling, floss) due to its characteristics including large heating surface area, uniform heating, shorter liquid material boiling time.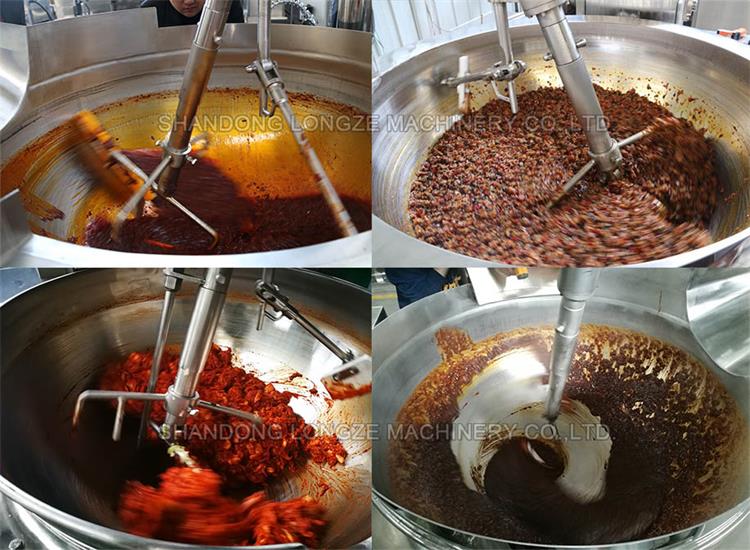 Shandong longze machinery co.,LTD is a collection of scientific research,production,sales and service in a body's enterprise.Loading in the famous hometown of dinosaur---zhucheng,the company over the years dedicated to the study trend of the development of food industry,the traditional manual mill processing for automation,standardization of production change.Through automation design and manufacture for enterprise to save manpower,improve the production rate ,reduce the production coast.Service clients cover the baking industry,fillings making meat cooked food industry,to provide heating ,vacuum concentration,disinfection and other series of cooking making equipment.My company has machinery manufacturing ,food processing,engineering installation and so on all kinds of talents ,build a comprehensive service team ,makes every effort to contribute the perfect service.
Please fill in the form and leave a clear message. We will contact you immediately.