Intelligent planetary sauce wok with stepless frequency control
The device from the control mode is divided into two types: multi-automatic hydraulic control; semi-automatic control.
Equipment Features: Has a large heating area, temperature control, heat evenly, especially for high-viscosity materials processing frying.
Equipment structure: Equipment mainly by the pot, frame body, mixing system, heating system, speed control device, stirring shaft, pan body turning system. With beautiful shape, reasonable design, compact structure, easy installation, simple operation, easy maintenance.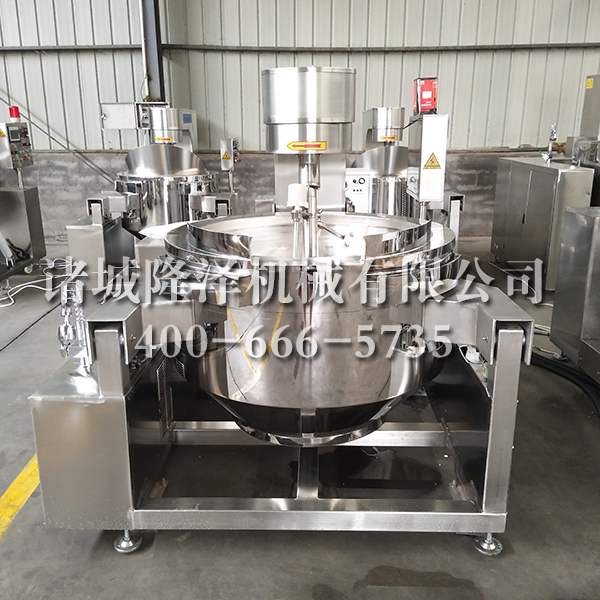 Planetary stir fry for frying all kinds of beef sauce Pork sauce and other meat sauce seasoning food. Because the temperature of the HTF can reach more than 320 degrees, this temperature can exactly stir the flavor of the meat fully, so that the meat and sauce fully mixed to achieve the effect of meat sauce in a fragrant Miles. Heat oil wok is also suitable for processing high viscosity materials frying. Can dissolve the high viscosity of the material mixed into the better state, is the excellent quality of sophisticated equipment.
Equipment Material: Pan using a Japanese capital of two funded Yixing Beihai head, a stamping of the hemispherical stainless steel pot, the use of heat-conducting oil heating form, with a heated area, high thermal efficiency. This product where the contact with food are all made of 0Cr18Ni9 stainless steel and polished.
Stirring system: Stirring method using a special tilt drive, the planetary mixer used fully contact with the pot. Mixing system uses a combination of rotation revolution, the transmission ratio is not integer transmission ratio, to ensure that the pot without any mixing blind spot.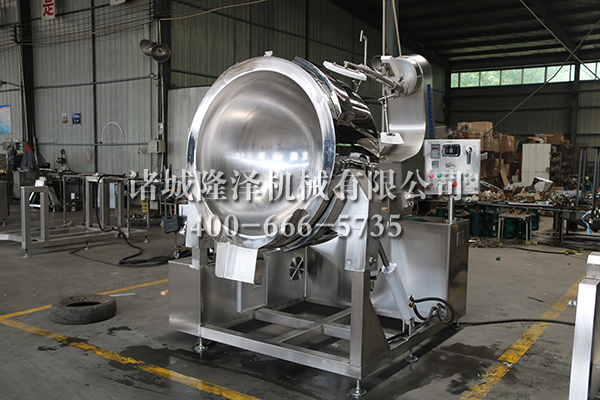 Dumping material: the use of two sets of hydraulic equipment to achieve raised arms, overturned pot refueling, to avoid disassembly mixing device, easy to access raw materials to save manpower.
CVT: CVT governor, speed can be adjusted from zero to a relatively high speed arbitrary tune. High-viscosity materials to mix more evenly, thereby increasing the heating heat. Fully shorten the material processing time and increase productivity.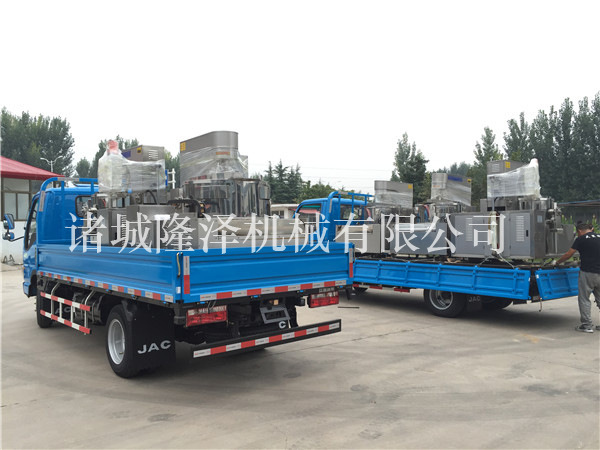 This series of equipment is automatic / hydraulic type is the use of hydraulic thrust so that the mixer arm flip, disassembly stirrer, re-use of hydraulic thrust tilting pot, easy to access raw materials to save manpower, the use of variable frequency speed controller can be mixed with high viscosity products Uniform heating to increase heat, with easy operation, high work efficiency, low energy consumption, long service life, compact structure, easy maintenance and other characteristics, is excellent mixing performance.
Uses: Widely used in the pot at the end of frying, meat processing, lotus, dressing, conditioning food and household chemicals. The mixing of the pharmaceutical industry, as well as for the meat products, fried stuffing, sauces, conditioning food, candy, pharmaceuticals, dairy products, beverages, canned food processing industry can also be used for group meal, a large restaurant or canteen cooking, porridge , Halogen products and so on.
Please fill in the form and leave a clear message. We will contact you immediately.