Commercial popcorn maker can be used in various flavors such as cream, chocolate, apple, peach, cantaloupe, taro and so on. Satisfying the diversity of tastes, it is a great project for entrepreneurship and wealth! Suitable for operation in various places.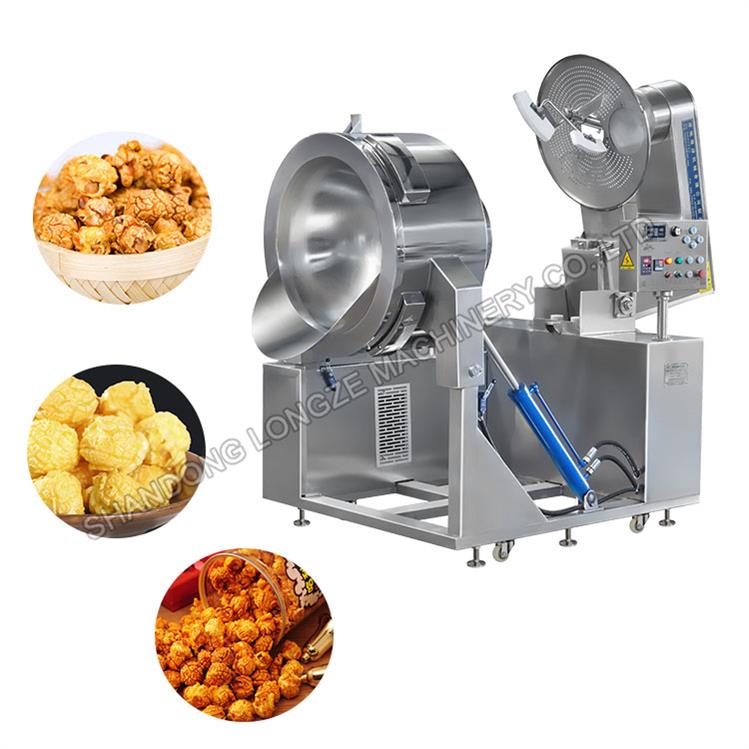 One popcorn machine production line is equipped with 2 automatic popcorn machines, which can be operated at the same time, and the electric stirring device greatly improves the production efficiency.
Popcorn machine: The latest design, the pursuit of high quality, the use of thick stainless steel machine production, electronic ignition switch, the whole machine is generous, delicate, high-end, clean and hygienic.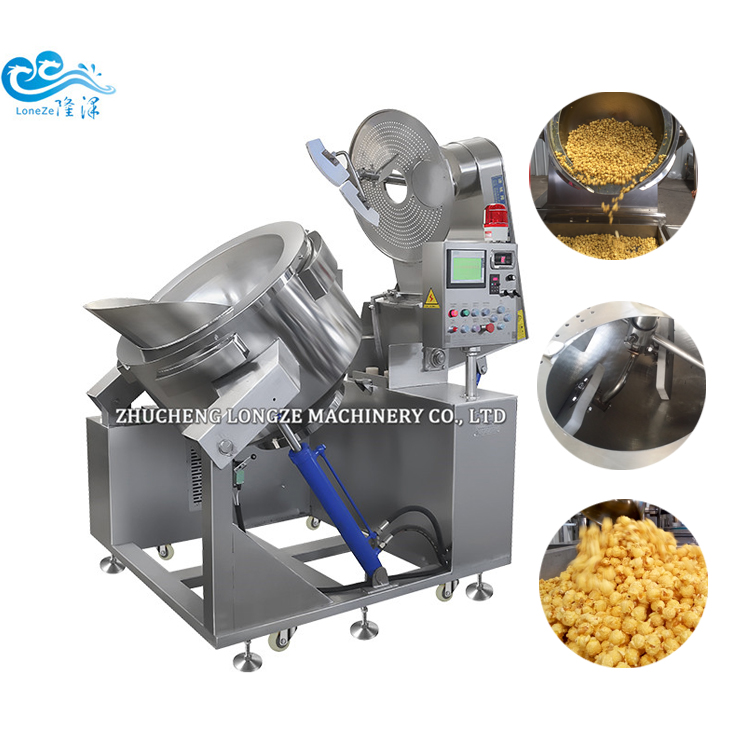 It is a fairly healthy snack. Popcorn contains cellulose, protein and minerals that the human body needs for daily digestion. It is low in calories and rich in carbohydrates.
Popcorn is a very traditional snack food. It has a long history of development and a broad consumer group. From children to the elderly, they are loyal consumers of popcorn. Popcorn is the most fashionable snack food in Europe and America.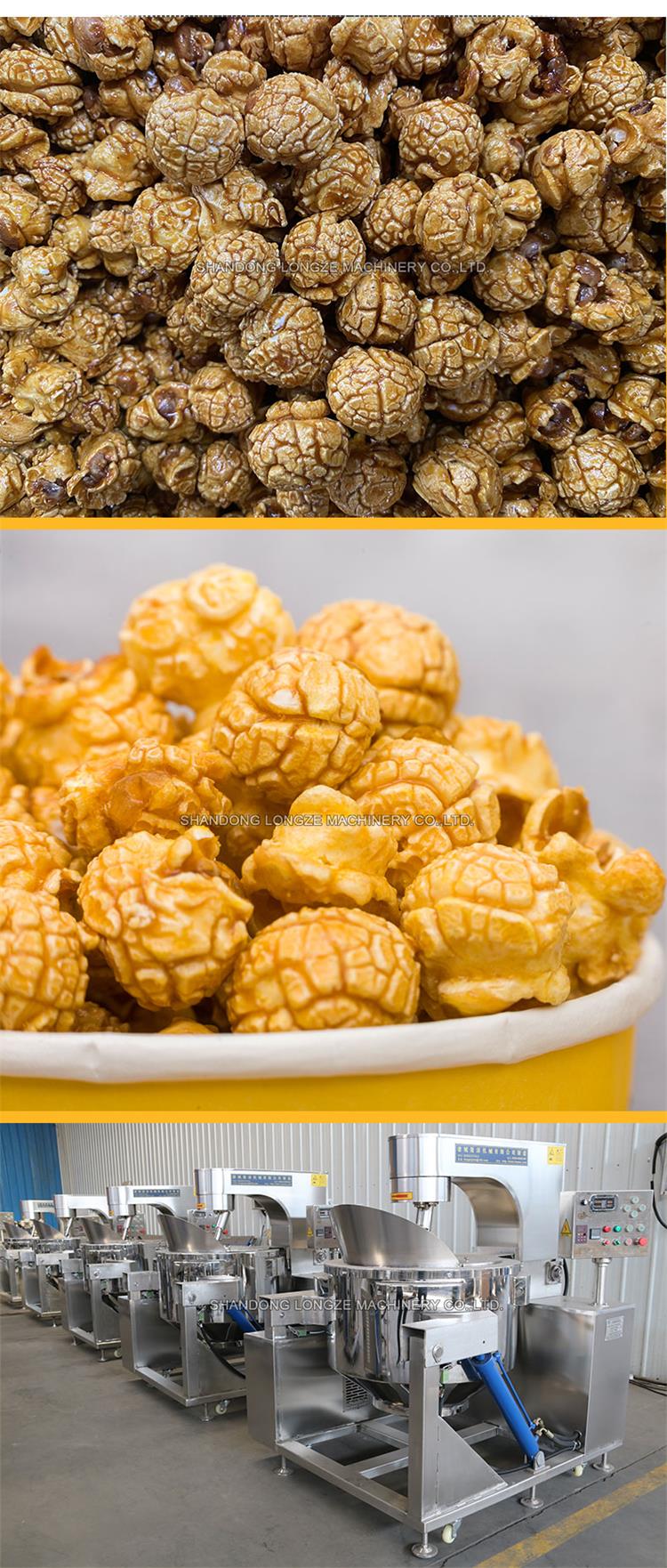 Longze brand automatic commercial popcorn machine can produce more than 20 varieties of strawberry, taro, grape, banana, lemon, chocolate, orange, lychee, pineapple, cantaloupe, etc. It also tried to launch salty rice flower, strange rice flower, and cream. Rice and other varieties that are still rare in China. Not only the taste is diverse, but it is also crispy, and everyone who has tasted it is full of praise. After repeated trials, the best ratio of materials was selected, and the materials were weighed during feeding. The standardization of the materials was realized, so that the popcorn produced kept the unique taste and good taste, and truly achieved the victory with quality.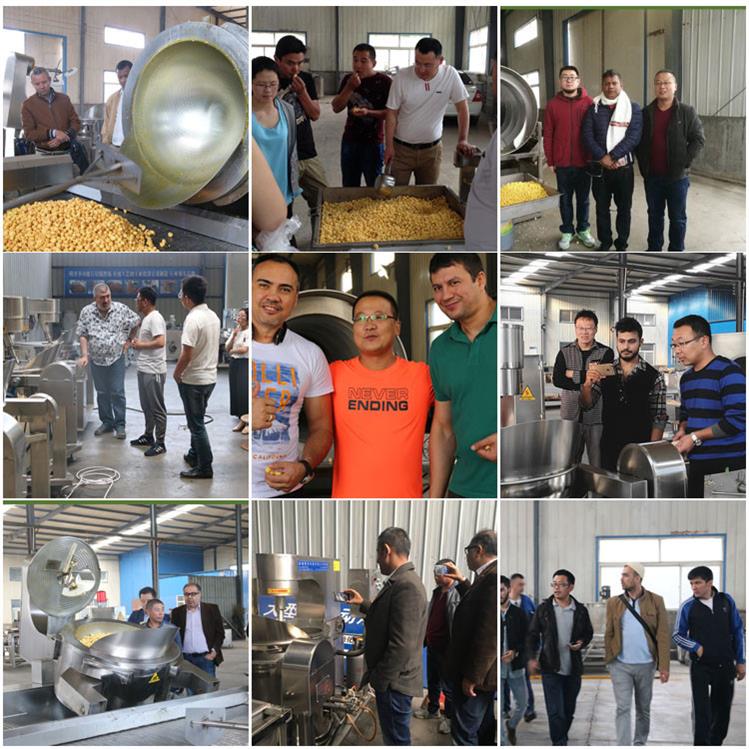 New industrial and commercial popcorn machines have changed the traditional popcorn production technology, and it only takes 2 minutes to produce delicious popcorn. Safe, convenient, fast and hygienic. High-yield commercial popcorn machines are suitable for processing and selling in shopping malls, supermarkets, bars, discos, hotels, hotels, movie theaters and other leisure and entertainment places, as well as streets, markets, schools, and playgrounds.
Shandong Longze Machinery Co.,Ltd
Company website:https://www.candyfiremixer.com/
WhatsApp/Wechat:0086 13153609533
E-mail:longzemachinery2@gmail.com
Address:Zhucheng Economic Development Zone, Shandong Province, the first five lines west
If you have any question you can contact me ,i can give you the lowest discount.
Please fill in the form and leave a clear message. We will contact you immediately.