We have cooling part for popcorn. and our popcorn machine can make different flavors directly,no need other coated machine, save cost.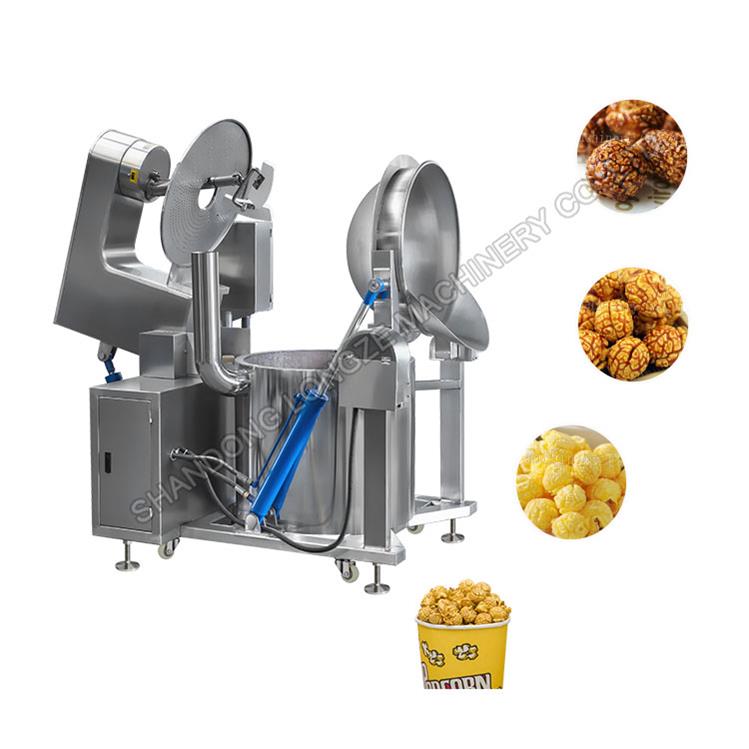 The popcorn machine 20 different popcorn flavors and come up with new ideas daily. you can choose to use the popcorn machine only,the popcorn production line provides automatic conveying,cooling and sifting.
Longze brand popcorn machine over 20 million pounds of popcorn in popcorn factory. The magic starts in their test kitchen where they develop new flavors such as Caramel flavor popcorn, mustard flavor popcorn etc.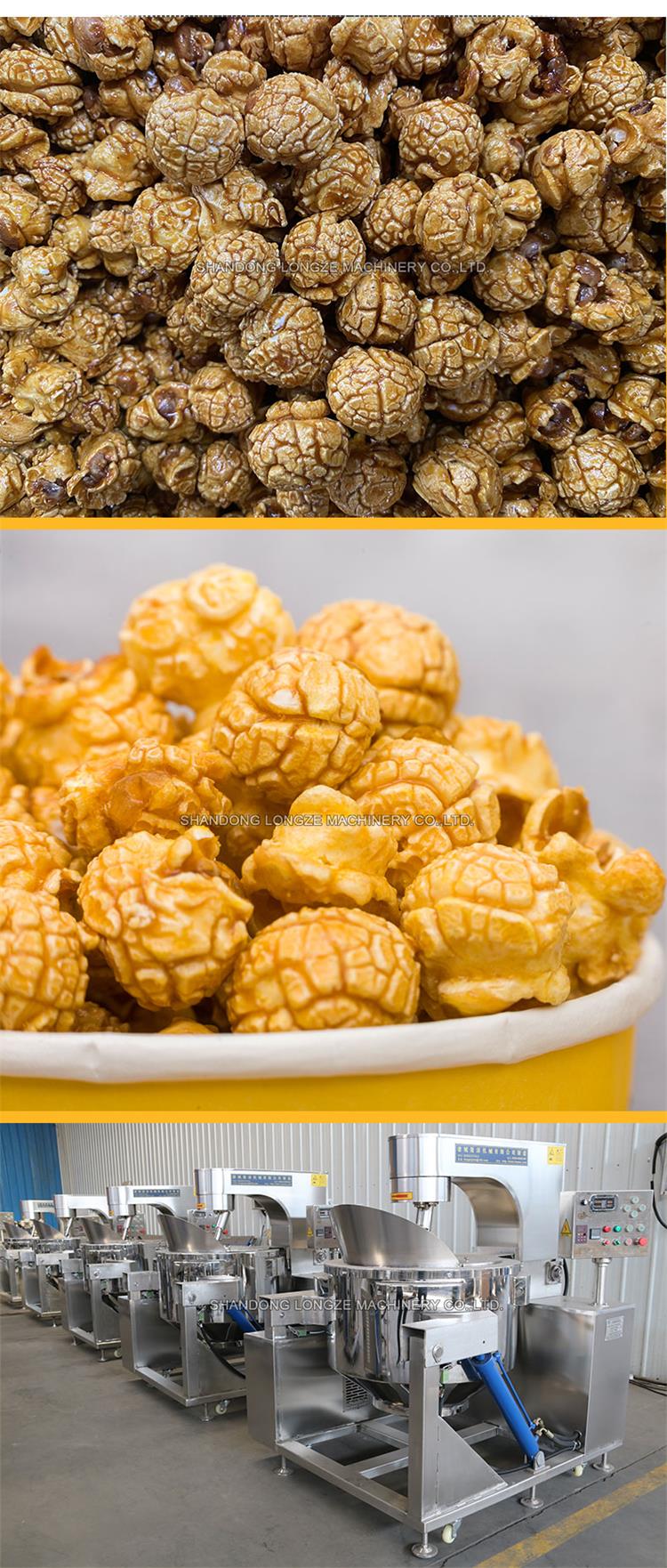 Delicious popcorn. You saw the process of making popcorn.Popcorn works best when you eat in a movie theater.I saw it sweet.
Shandong Longze Machinery is a famous professional designer and manufacturer of food processing machines with many patents and CE, BV, SGS certifications. Our main products include industrial popcorn machine and production line, cooking mixer machine, jacketed kettle, high pressue & vacuum cooking pot, etc., with wide range of applications to pastes, sauces, spices, confectionery, jam, fillings, dairy, eggs, flour, vegetables, meat, caramel, nougat, candied fruits, flavored nuts, popcorns……
Through years of great efforts and innovative measures, Longze has earned many strategic partners and secured its position in the field of Food Machinery. We always stick to the commitment to offering cooking solutions with first-class products and best services.
Customers Visiting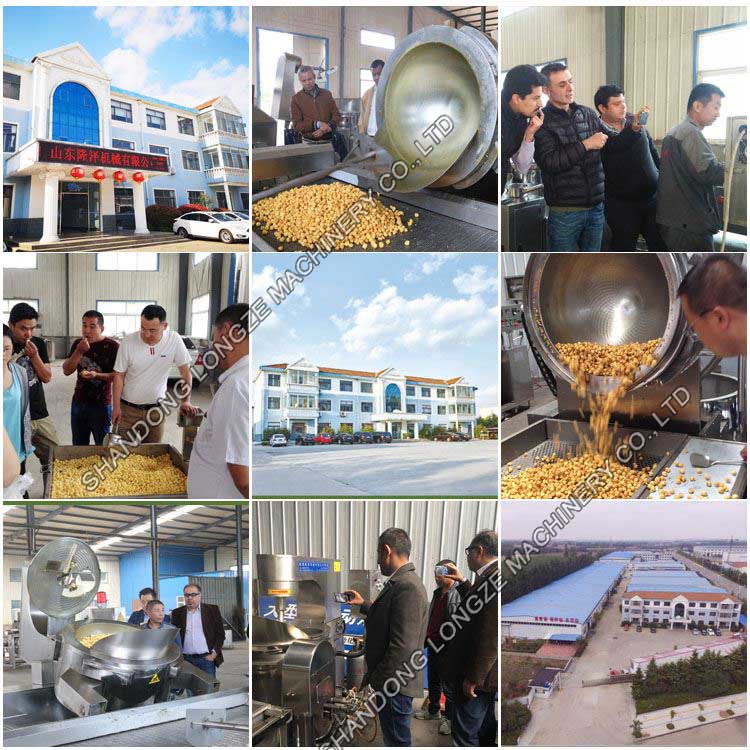 Shandong Longze Machinery Co.,Ltd
Company website:https://www.candyfiremixer.com/
WhatsApp/Wechat:+86 13153609533
Company Phone: +86-536-6503337
E-mail:longzemachinery2@gmail.com
Address:Zhucheng Economic Development Zone, Shandong Province, the first five lines west
Please fill in the form and leave a clear message. We will contact you immediately.