We offer Popcorn Popper, Air Popcorn Popper Machine, Oil Popcorn Popper Machine, Popcorn Shifter machine, Popcorn Storage bins, Popcorn Handelling conveyors, Popcorn Seasoning Machines, Popcorn Caramel Coating Machine, Popcorn Making Plant. Savory Popcorn Making Line, Caramel Popcorn Making Line.
Can be used for producing caramel popcorn,chocolate popcorn,salty popcorn and many others kinds mushroom popcorns.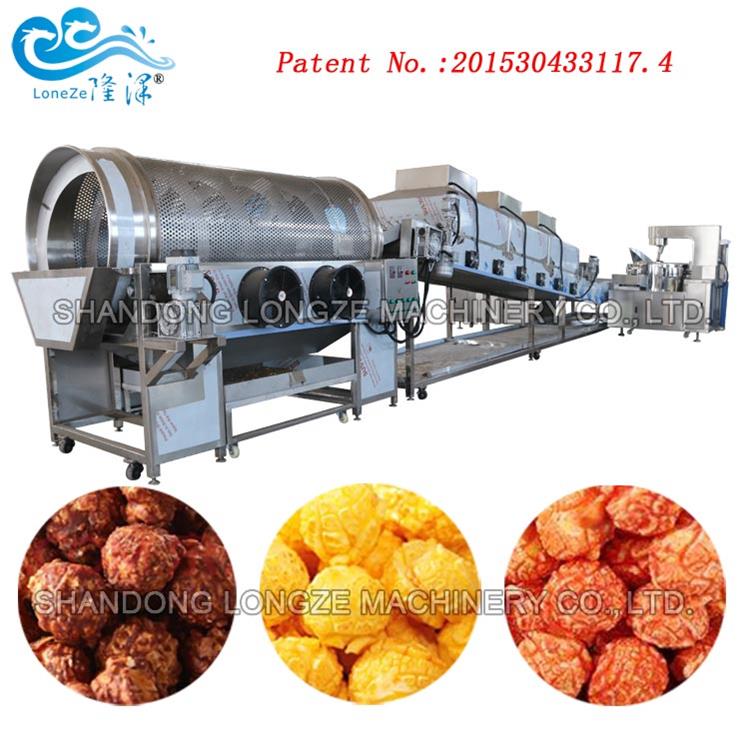 Automatic popcorn line, 200-250kgs per hour pocpron production line.
Popcorn Production line is Fully Automatic Processing Line for Popping American corn seed into different shapes a flavours with latest advanced technology.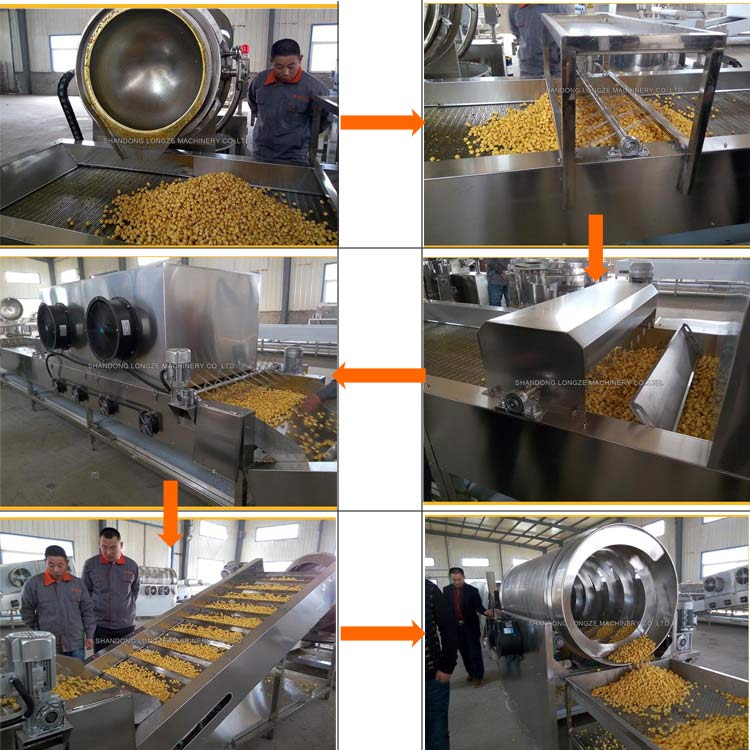 We are a well-known name in the market in offering a wide range of Caramel Popcorn Coating Machine, Industrial based Popcorn Making Machines, Complete Online Automated Popcorn Processing machine,.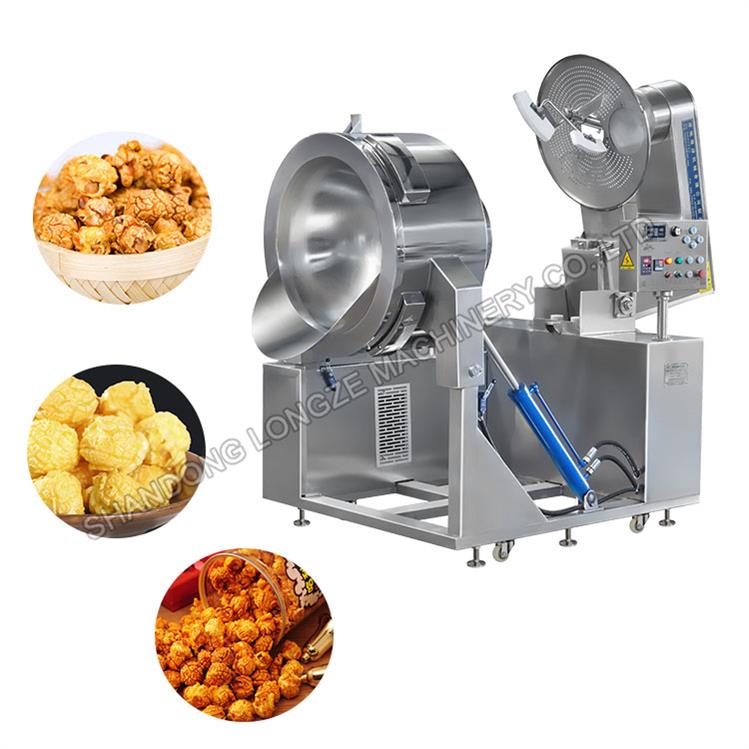 Loading&Shipping
Electric Caramel Popcorn Machine
Industrial Electric Popcorn Machine:
The above is a brief introduction of the spherical popcorn machine, provided by Longze Machinery Co., Ltd. If you have any questions, please contact the company further. In addition to this equipment, Zhucheng Longze Machinery Co., Ltd. also supplies various types of jacketed pans, popcorn production lines, cooking pots, frying pans, stuffing pots, horizontal woks, electromagnetic cookers and other equipment in large quantities.Welcome customers to visit our factory and understand, I wish you a prosperous business.


Shandong Longze Machinery is a famous professional designer and manufacturer of food processing machines with many patents and CE, BV, SGS certifications. Our main products include industrial popcorn machine and production line, cooking mixer machine, jacketed kettle, high pressue & vacuum cooking pot, etc., with wide range of applications to pastes, sauces, spices, confectionery, jam, fillings, dairy, eggs, flour, vegetables, meat, caramel, nougat, candied fruits, flavored nuts, popcorns……
Contact Us:
Shandong Longze Machinery Co.,Ltd
Company website:https://www.candyfiremixer.com/
WhatsApp/Wechat:+86 13153609533
E-mail:longzemachinery2@gmail.com
Address:Zhucheng Economic Development Zone, Shandong Province, the first five lines west
Contact:Ms. Rena
If you have any question you can contact me ,i can give you the lowest discount.
Please fill in the form and leave a clear message. We will contact you immediately.