Thank you for finding Longze Machinery in the vast network. Most of the relatively large popcorn manufacturers in China use our popcorn machine. I believe we will use professional technology to provide you with high-quality popcorn machines. The quality of Longze Large-scale New-style Electromagnetic Popcorn Machine is excellent, and the repair rate is zero. This kind of popcorn machine comes with free maintenance for life, so that operators don't need to worry if there is a breakdown, making sure that our clients are worry-free is always our ultimate goal. Welcome new and old customers from all over the world to come to our factory to inspect the popcorn machine on site, all staff of Longze Machinery are looking forward to your visit.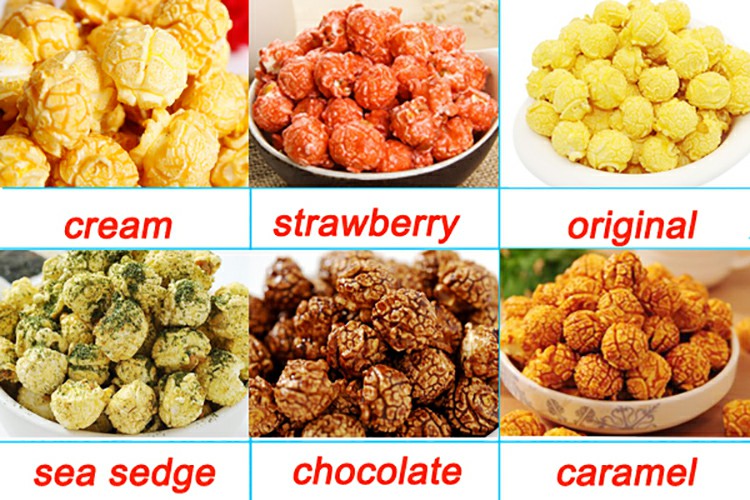 Advantages of Large-scale New-style Electromagnetic Popcorn Machine:
Longze Electromagnetic Popcorn Machine is a special equipment for frying ball-shaped popcorn, it is independently developed by us. It has the characteristics of energy saving, sanitation, high efficiency of ball delivery and simple operation. From raw materials to popcorn processing equipment to processing technology, Longze Machinery provides you with a full range of one-stop services. The equipment has a wide range of applications, and can be used in all snack food production and sales points. In addition, it can be widely used in tea restaurants, cafes, bakeries and beverage stores, etc. On the one hand, it can increase the categories of sales, bring more profits, and on the other hand, it can attract more customers.
The production speed of the Large-scale New-style Electromagnetic Popcorn Machine is much higher than the manual speed. At the same time, when ordinary employees operate, due to the different skills and operating habits of each employee, there will be different products. This kind of popcorn machine has the functions of temperature control, time control, automatic stirring, automatic pouring and other functions. The infinitely variable speed system of it mixes corn, syrup and a variety of ingredients evenly, and it also uses a mixing method that combines revolution and rotation to ensure that there is no mixing blindness in the pot. The sugar is evenly coated and popcorn won't stick to the pot; No matter you want to produce the flower-shaped popcorn or ball-shape popcorn, one pot can realize it. The corn popping temperature is reached in a short time, and the spherical shape is uniform without dead particles; The instant discharging is more thorough, avoiding the batter, and ensuring the color and fragrance of the popcorn.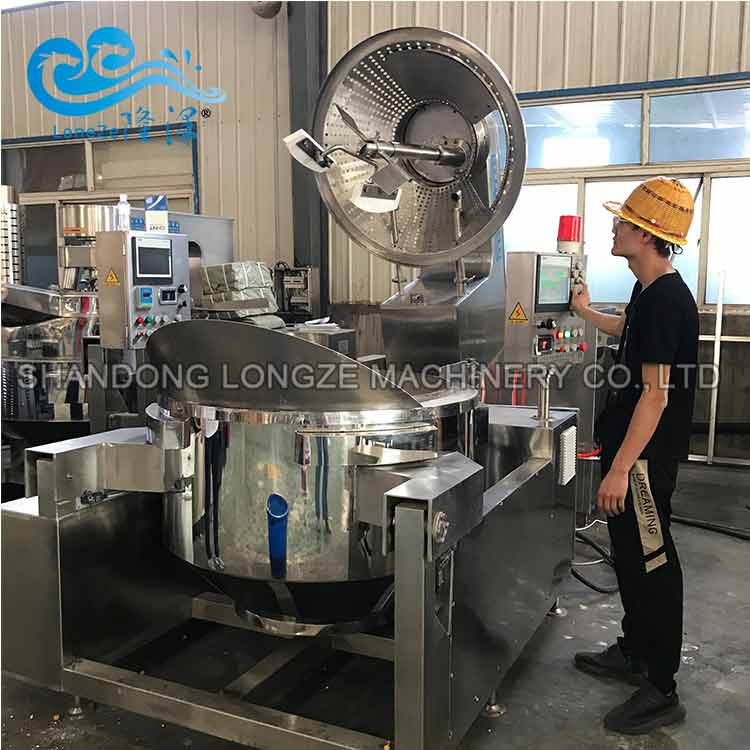 Product Structure of Large-scale New-style Electromagnetic Popcorn Machine:
1. The closed smoke exhaust device of Longze popcorn machine is not easy to burn during operation and keeps the indoor environment sanitary.
2. With built-in pipeline layout, the surface of the base is clean and hygienic, so it is easy to clean and there are no dead ends. 3. Discharging method: The pot body is automatically turned and discharged, and the discharging is fast and thorough. It is more suitable for viscous sauces and granular materials.
Contact Us:
Shandong Longze Machinery Co.,Ltd
Company website:https://www.candyfiremixer.com/
WhatsApp/Wechat:0086 13153609533
Tel:0086 13153609533
E-mail:longzemachinery2@gmail.com
Address:Zhucheng Economic Development Zone, Shandong Province, the first five lines west
Contact:Ms. Rena
If you have any question, please feel free to contact me, I will give you the lowest discount.
Please fill in the form and leave a clear message. We will contact you immediately.