1. Longze brand popcorn processing production line and caramel popcorn machine closed smoke exhaust device, not easy to burn during operation, and keep the indoor environment sanitary.
2. With built-in pipeline layout, the surface of the base is clean and hygienic, easy to clean and no dead ends.
3. Discharging method: The caramel popcorn machine automatically flips and discharges, and discharges quickly and completely.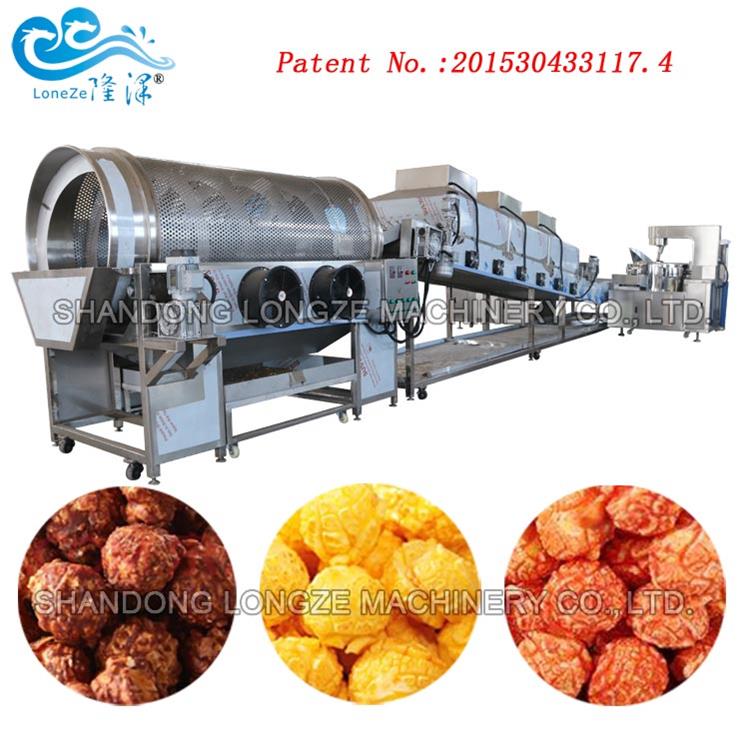 The production speed of the highly intelligent large-scale popcorn processing production line is much higher than the manual speed. The automatic electromagnetic popcorn processing production line has the functions of temperature control, time control, automatic stirring, automatic pouring and other functions. Infinitely variable speed mixing of corn, syrup and a variety of ingredients evenly, using a combination of revolution and rotation, the popcorn is coated with sugar evenly without battering the pan; the flower-shaped spherical pot is made in one pot, the spherical shape is uniform, and the automatic discharging is more thorough to avoid paste Pot to ensure the deliciousness of popcorn.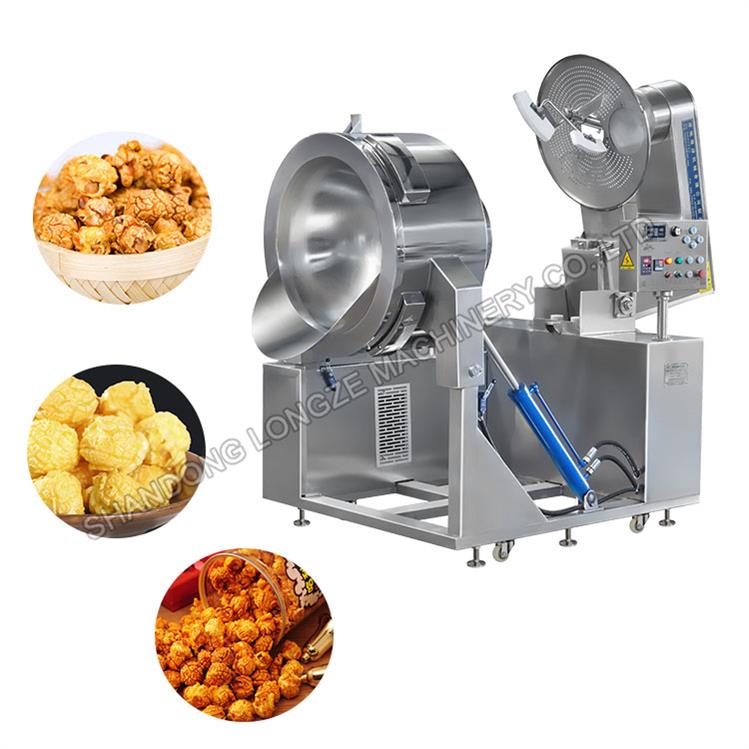 Longze Machinery sells automatic popcorn machines, caramel popcorn machines, commercial popcorn machines, industrial popcorn machines, electromagnetic popcorn machines, gas popcorn machines, large popcorn machines, popcorn production lines, popcorn processing lines, etc. Machine, welcome to contact us.
Contact Us:
Shandong Longze Machinery Co.,Ltd
Company website:https://www.candyfiremixer.com/
WhatsApp/Wechat:+86 13153609533
E-mail:longzemachinery2@gmail.com
Address:Zhucheng Economic Development Zone, Shandong Province, the first five lines west
Contact:Ms. Rena
If you have any question you can contact me ,i can give you the lowest discount.
Please fill in the form and leave a clear message. We will contact you immediately.