This Industrial Popping Corn Machine product use the SUS304 pan bravery for permeability material, the electromagnetic heating equipment uses the principle of magnetic field induction eddy current heating, which creates a magnetic field when electric current through the coil, when the magnetic force in the magnetic field through the bottom of steel Chocolate Popcorn Popper Machine, it will produce a lot of small vortexes, and make the pot body itself to high fever, and then heats the corn in the pot.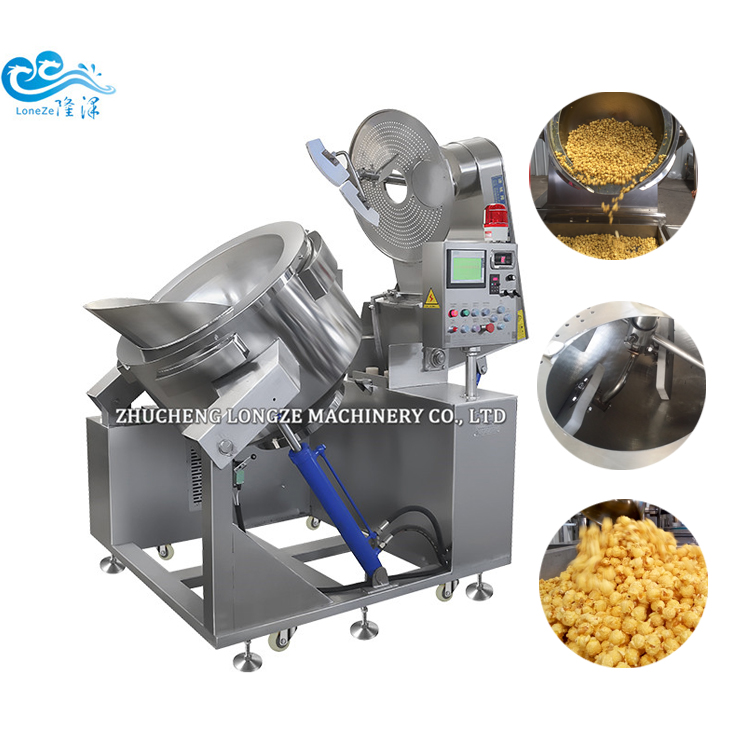 Only by adding different flavoed sugar in the Industrial Popping Corn Machine, will any flavored popcorns be ready in 10 seconds, without requiring any coating equipment.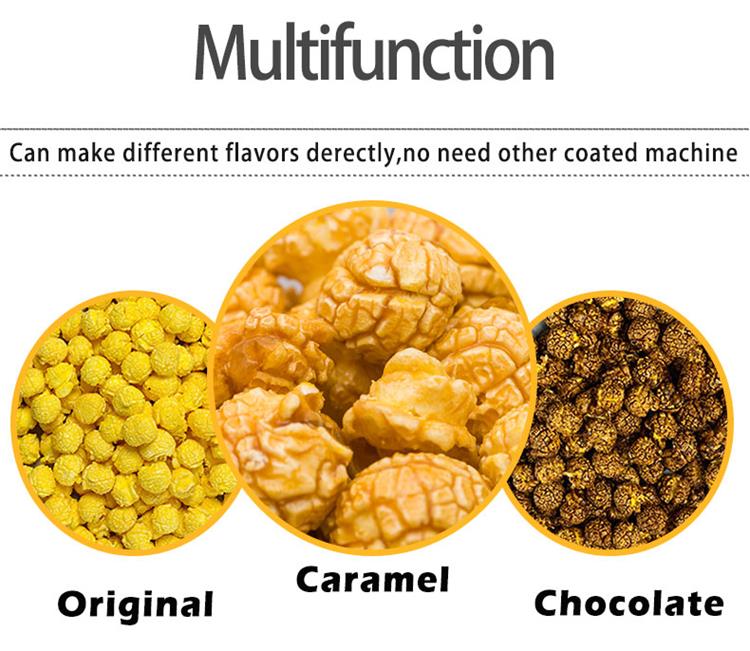 This series of automatic hydraulic equipment use the hydraulic thrust to flip the stirring arm, avoiding dismantling blender, and use hydraulic thrust one more time to tilting pot body, make the material is easy to in and out and save manpower.
The Industrial Chocolate Popcorn Popper Machine stirring way use special tilting transmission , planet stirrer and the pot body full access, realize the transmission revolution and rotation of the integer ratio, make the pot without stirring blind angle.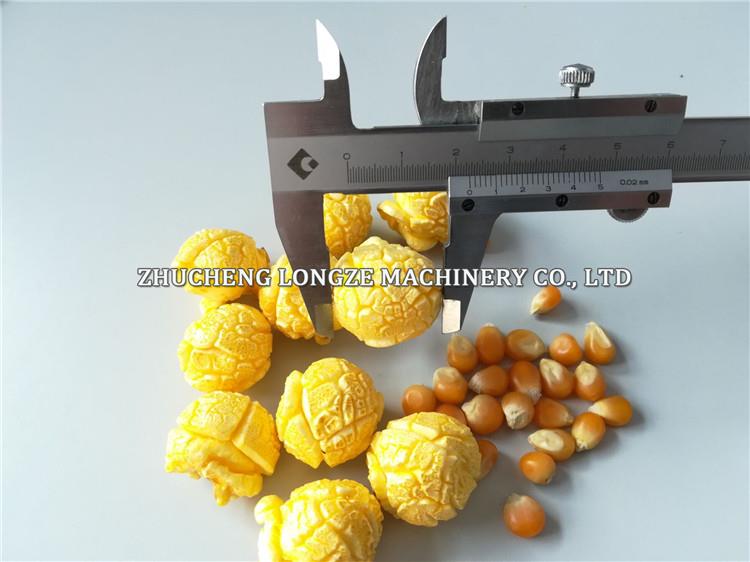 With high-quality machine and good services, Industrial Chocolate Popcorn Machine has gained many regular customers. Order Industrial Popping Corn Machine equipment in batches every time, and we will also give wholesale prices to achieve a win-win situation.
Attending Fairs
Loading&Shipping
Electric Caramel Popcorn Machine
Industrial Electric Popcorn Machine:
The above is a brief introduction of the spherical popcorn machine, provided by Longze Machinery Co., Ltd. If you have any questions, please contact the company further. In addition to this equipment, Zhucheng Longze Machinery Co., Ltd. also supplies various types of jacketed pans, popcorn production lines, cooking pots, frying pans, stuffing pots, horizontal woks, electromagnetic cookers and other equipment in large quantities.Welcome customers to visit our factory and understand, I wish you a prosperous business.


Shandong Longze Machinery is a famous professional designer and manufacturer of food processing machines with many patents and CE, BV, SGS certifications. Our main products include industrial popcorn machine and production line, cooking mixer machine, jacketed kettle, high pressue & vacuum cooking pot, etc., with wide range of applications to pastes, sauces, spices, confectionery, jam, fillings, dairy, eggs, flour, vegetables, meat, caramel, nougat, candied fruits, flavored nuts, popcorns……

Contact Us:
Shandong Longze Machinery Co.,Ltd
Company website:https://www.candyfiremixer.com/
WhatsApp/Wechat:+86 13153609533
Company Phone: +86-536-6503337
E-mail:longzemachinery2@gmail.com
Address:Zhucheng Economic Development Zone, Shandong Province, the first five lines west
Please fill in the form and leave a clear message. We will contact you immediately.